The Canadian Society for Ecological Economics (CANSEE) hosted its 13th biennial and first virtual conference this past month. From May 27-29, 2021, over 200 researchers, practitioners, and change makers from around the world came together for three days to envision an inclusive and sustainable recovery.
On the heels of the COVID pandemic, we are presented with an opportunity to correct the systemic vulnerabilities of our current economic system and are obligated to do so, with intensity, urgency, and creativity. Complex and systemic challenges require transdisciplinary solutions, grounded in research and practice. CANSEE strives to nurture these discussions, through solutions that address social and ecological inequalities across regions and between generations.
The conference included eight parallel sessions and over 70 presentations from young researchers, established faculty, policymakers, and practitioners. We heard from macroeconomists, makers, and meditators. We learned about sustainable development goals, climate policy solutions, and sowing seeds for just food futures. We heard various points of view on concepts like just transition, degrowth, mutual aid, and climate justice. And we learned about the need for integration of Indigenous worldviews into capacities for relationship building.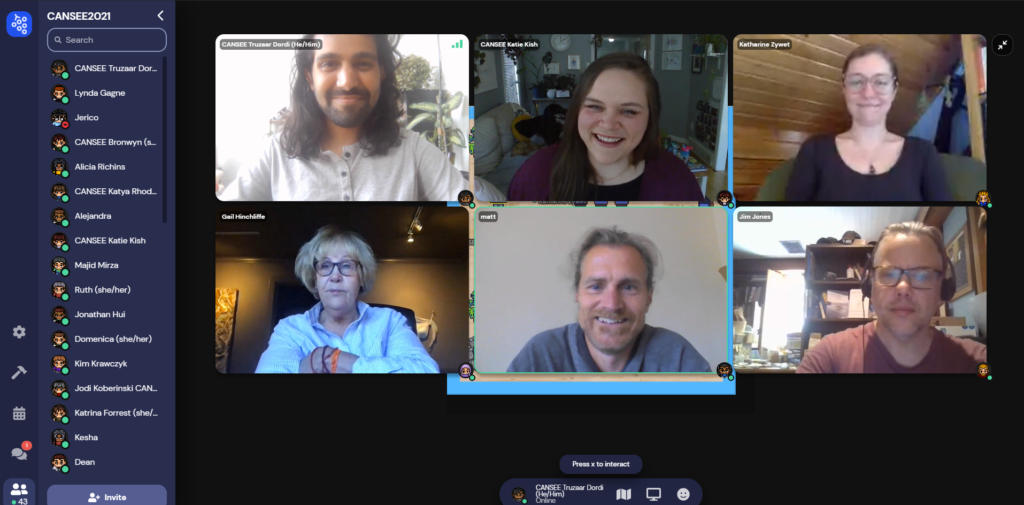 We maintained through our conference that partnerships and attendee interaction would be essential to finding informed, workable, and inclusive solutions. With this ethos, we prioritized small group settings with inbuilt time for one-on-one interaction between speakers and attendees.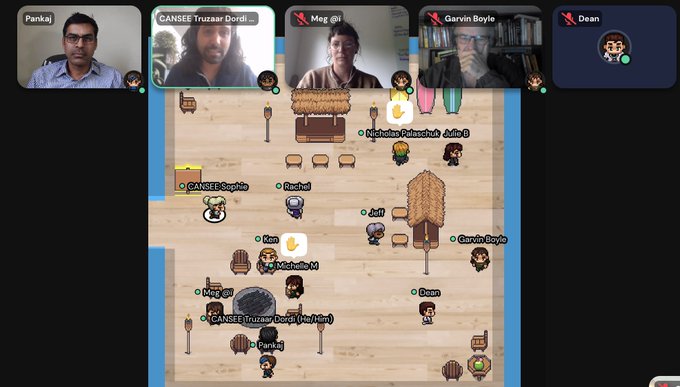 We were deeply honoured to be joined this year by ten world-class keynote speakers spanning four keynote panels on environmental law, sustainable transformations, climate justice, and Indigenous reconciliation.
Senator Rosa Galvez of Quebec, and Chris Tollefson of Tollefson Law opened our conference on May 27, with a conversation on 'Environmental Law'. Senator Galvez asserted that the state of the environment is a multifactor problem, asking how do we build forward better for a resilient climate future? She explains that there are means to pay for the recovery without taxing the middle-class. Chris Tollefson continued with stories about the rise of youth-led climate litigation and what it'll take to recover a stable climate system. "When looking at the whole picture", Tollefson said, "we inexorably come to the conclusion, the Canadian government has failed future generations".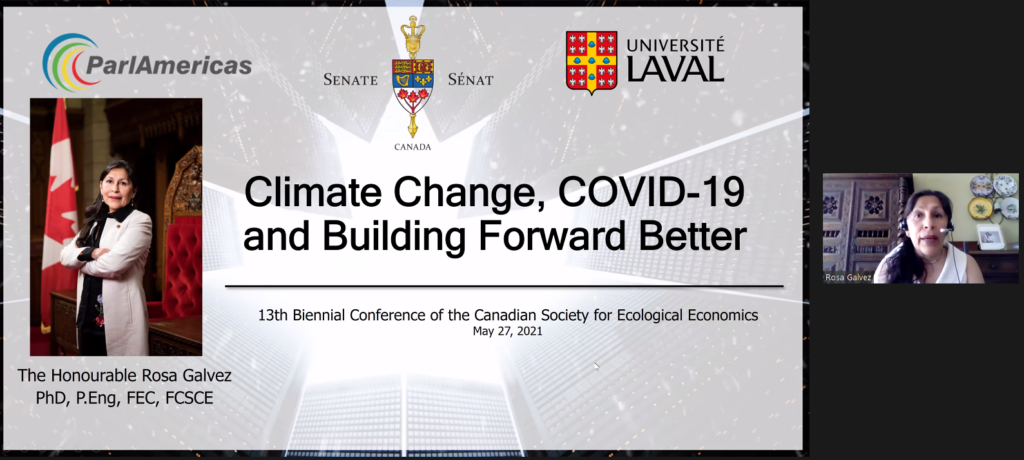 That evening, Yifat Susskind of MADRE, Alice Hopkins from Foundations for Social Change, and Dr. Angela Carter from the University of Waterloo joined us for an all-female panel on 'Transformations that put People First'. Susskind began with a moving story about women's rights in the Global South, and the opportunities of grassroots activism in informing both regional and international policy. Hopkins shared her story next, about her foundation's learnings, in providing the world's first direct cash transfers to homeless Canadians as a tool for social assistance in future environmental and economic disruptions. Dr. Carter finally concluded that any transformational change will require collective action. Following difficult conversations around power and patriarchy, each panelist ended with a message of hope and a call for action – we are shifting away from a system where people have power "over" to a system where people have power "with".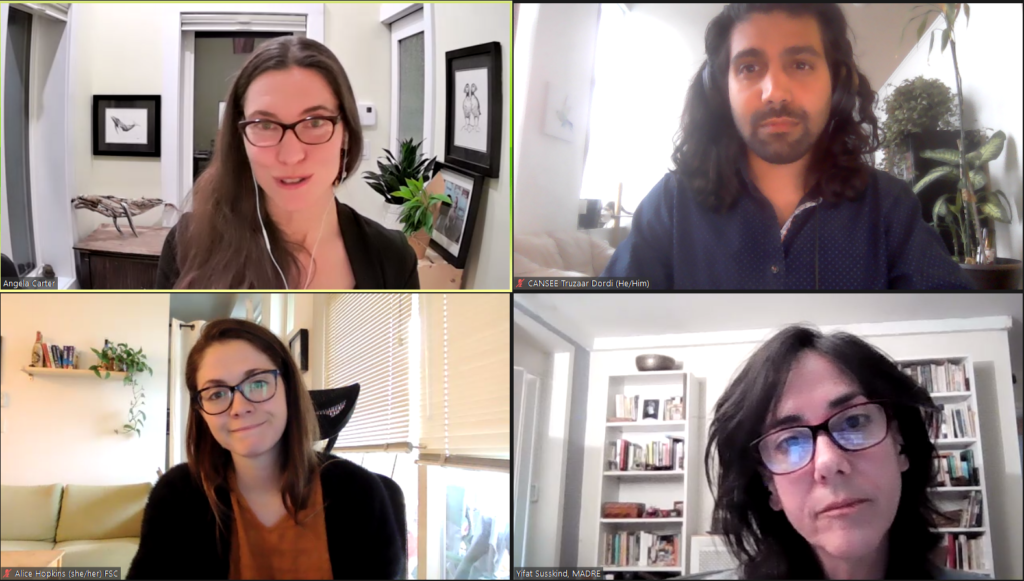 Our next 'Climate Justice' keynote panel on May 28 featured Dr. Dori Tunstall from Ontario College of Art and Design, Dr. Kyle White from the University of Michigan, and activist Jaggi Singh. Dr. Tunstall began with an inspiring story about how youth are contributing to a post-pandemic future. The It's my Future Toronto initiative builds capacity among BIPOC youth (8-12 years old), connecting them with policy, journalism, and advertising to amplify their voice. Singh followed by reminding attendees to "remember who are the oppressed populations and who are the oppressors", calling that we hold governments and institutions accountable and prop people up – yet another hopeful message to be good allies and good accomplices. We need a convergence of struggles. Capitalism, colonialism, and the climate crisis must be confronted together. Dr. White closed with a take on time. "There is nothing normal about our time", White said, "where we are today is just a small, violent, disruptive period in a much longer history".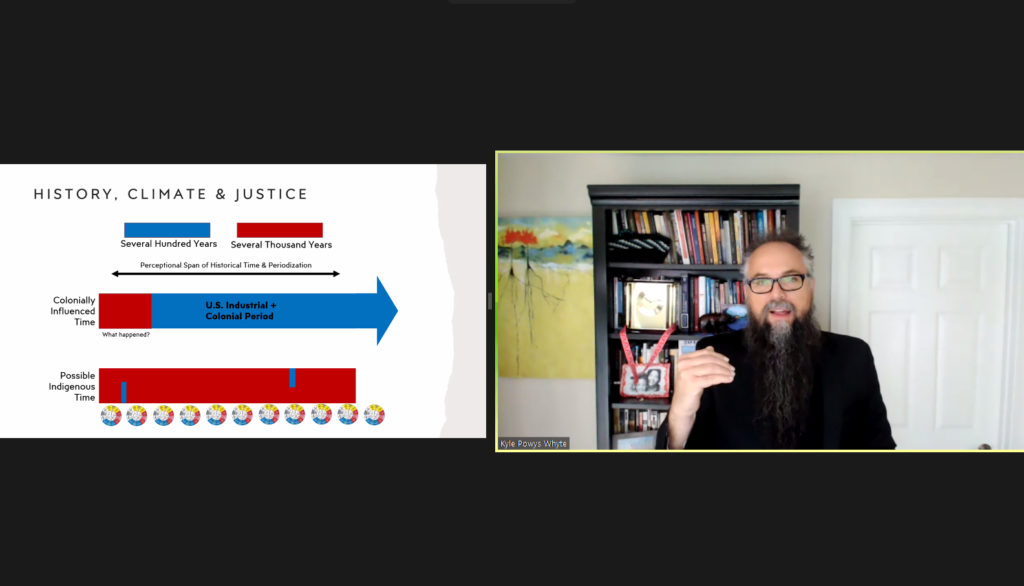 We concluded with a frank and open discussion about the 'Indigenization of Economics' with Eriel Deranger, founder of Indigenous Climate Action, Dr. Kim Tallbear at the University of Alberta, and moderator Keara Lightning, a member of the Samson Cree First Nation. A teaser for what to expect at the "Reclaiming the Sacred" virtual gathering hosted in partnership with Indigenous Climate Action on June 10 – 12, Eriel Deranger opened with a personal story of how our sacred lands have nourished us for time immemorial. She emphasized that Indigenous peoples have been dispossessed, not just from the land, but from their abilities to create their own economies and communities. Indigenous peoples manage 11% of the world's forest. They play a huge role, not only in climate stabilization, but reimagining what economies of tomorrow can look like. What might these systems look like? "I am exhausted by words of success and excellence", says Kim Tallbear, "I am not interested in individualistic measures, they are doing nothing for us as a people. The survival of the collective is a priority. How do we design institutions that reject these values?"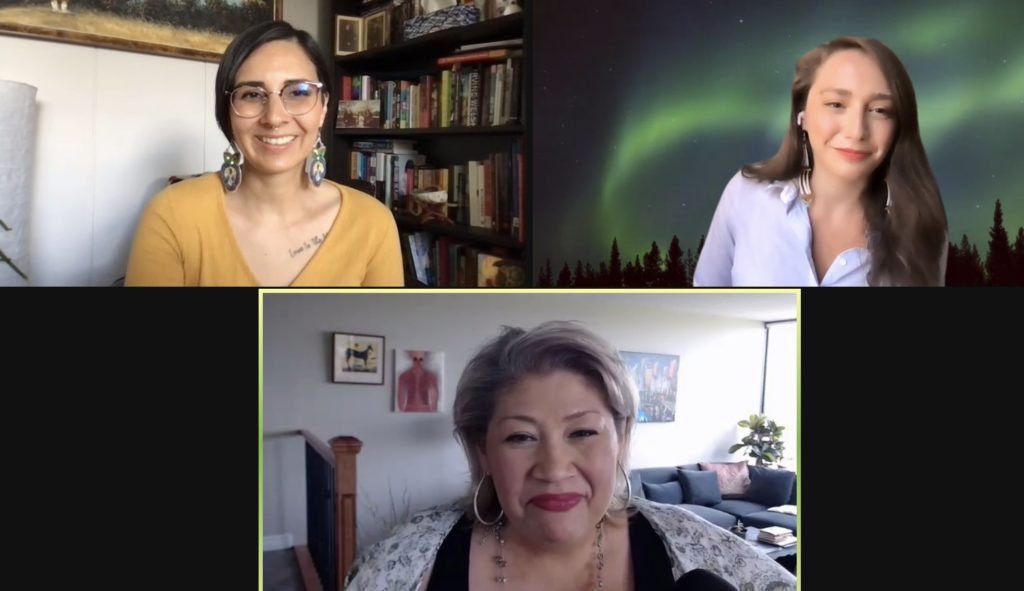 Emblematic of our commitment to workable solutions, new this year was the inclusion of Problem Labs. Our problem labs invited speakers (from for example, the David Suzuki Foundation and Divest Canada) to share real world challenges their organizations are facing and encouraged attendees to collaborate on meaningful solutions inspired by ecological economics.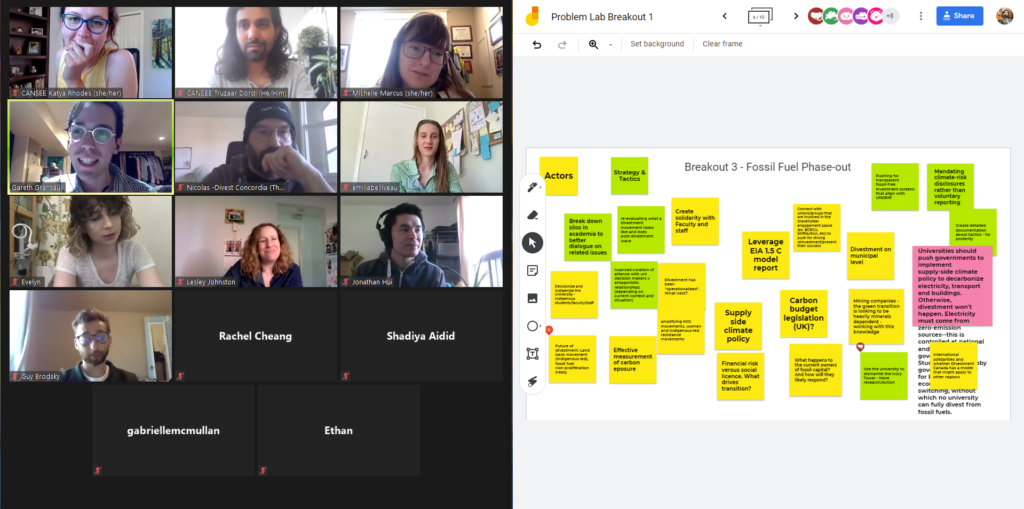 Of course, it would not be a CANSEE conference without "something different". Our Degrowth Extravaganza hosted by DegrowUS had a host of engaging activities, for all our degrowth needs! Their booth on Gather Town had fun reading lists, a jam session with Marxist Jargon, Gaian meditations, lessons on how to organize locally, a Degrowth art Gallery, and opportunities to chat with degrowth curious friends.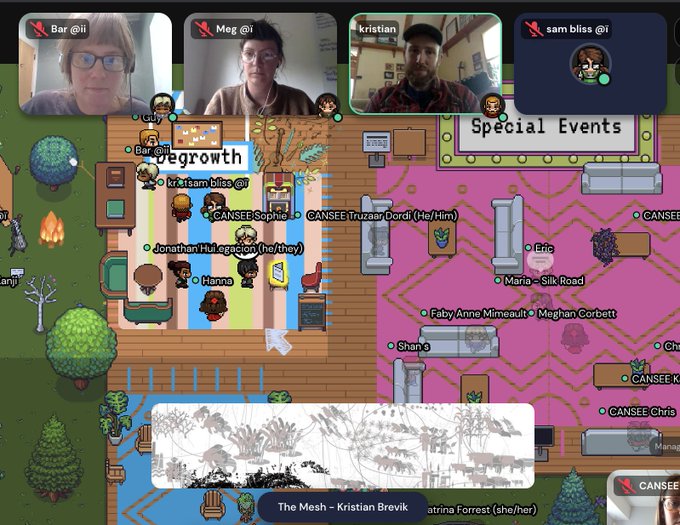 And what would a conference be without an art class and a (virtual) tea tasting? A special thank you to Emily Grav, local Victoria art teacher and founder of The Paint Box, for a guided art lesson. A special shoutout to local Victoria business Silk Road Tea as well, for their lessons on the history of tea, the importance of conservation, and an important reminder to: sit back, relax and enjoy that cup.
CANSEE2021 was certainly a vivid space for conversations that pushed conventional bounds. Though online, we fostered a sense of community, partnership and reciprocity. If our conversations are any indication of future potential, there is indeed, good reason for optimism.
Finally, a special thanks to YOU for joining us at CANSEE2021 – from your organizing team. 
Till next time! 
– Alex, Bronwyn, Chris, Katie, Katya, Sophie, and Truzaar