The 2022 "EE Academy" - A Student Symposium for Emerging Scholars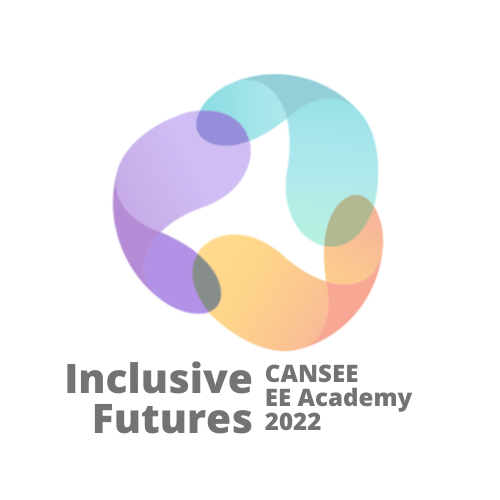 The Canadian Society for Ecological Economics is proud to host our third biennial 'EE Academy' a symposium for emerging researchers in ecological economics, and related fields. The EE Academy offers emerging scholars with the opportunity to gather meaningful feedback and mentorship on their research from thought leaders in their respective fields, while fostering a sense of community within the division.
Our theme for this year's Academy is "Inclusive Futures". Though broad in framing, we encourage submissions with clear and identifiable outcomes for equity, diversity, and inclusion. Thus, we encourage submissions on topics related to:
The 2022 EE Academy will be hosted virtually from May 27-28, with options for regional gatherings, depending on the current state of the pandemic.
We thank everyone who submitted proposals to the 2022 EE Academy. Submissions are now closed.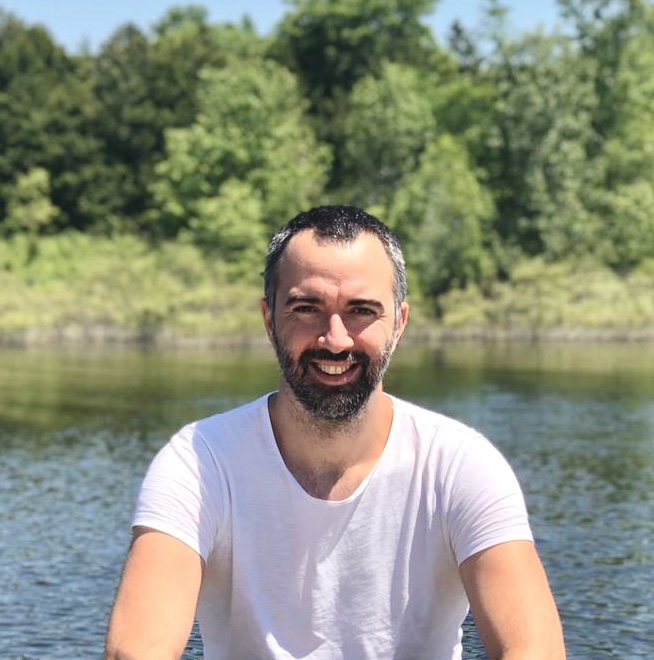 Ahmet Ozkardas
Ahmet holds a Ph.D. in Economics (Mathematics and Games) from the University of Paris Sorbonne. He has been working as a postdoctoral fellow at the Water Institute of the University of Waterloo since 2020. He is interested in contributing to a deeper understanding of individual/institutional economic decision-making in ecological and environmental problems.  His research agenda focuses on analyzing the incentive structures of agents in the context of environmental externalities and testing economic models with empirical analysis. His current research concentrates on modelling bargaining outcomes, applying choice experiments, and analyzing large panel data sets.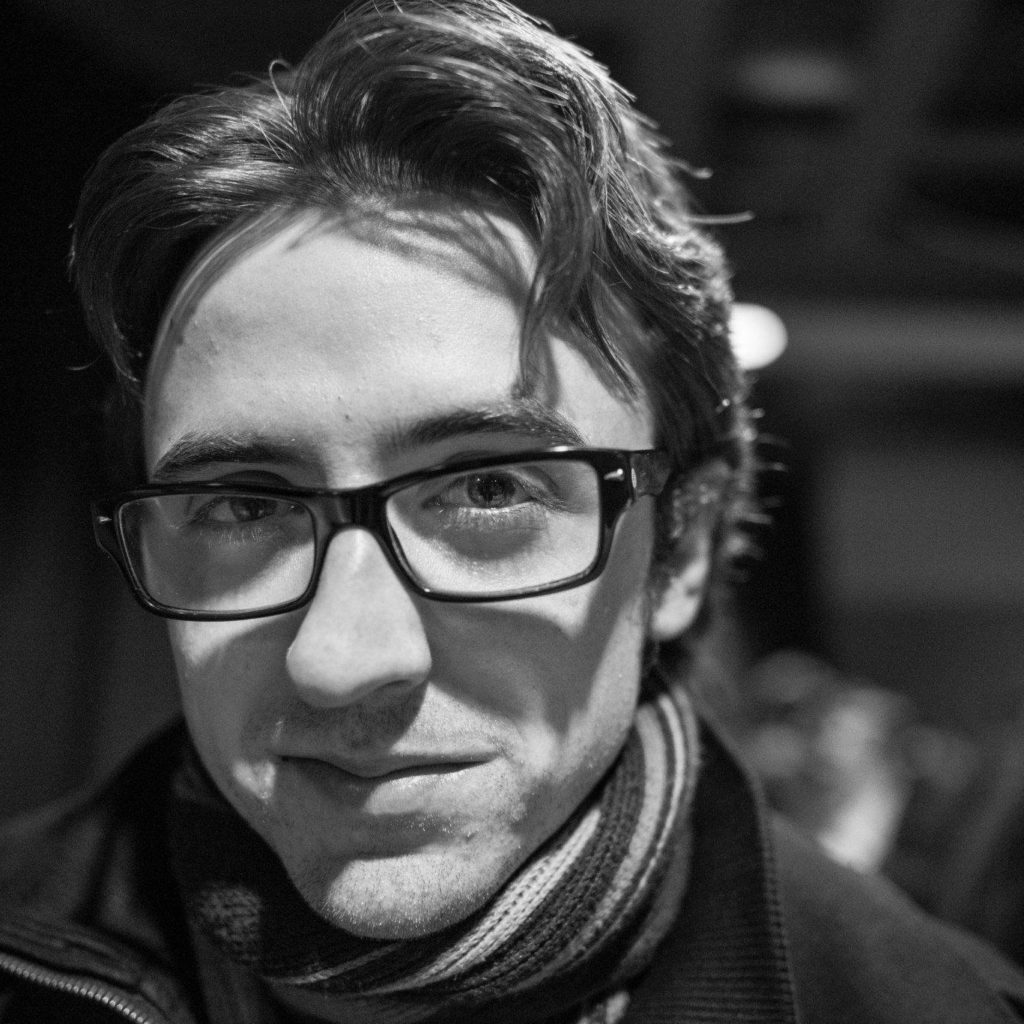 Charles Guay
Charles Guay is a Ph.D. Candidate in Ecological Economics\Renewable Resource Sciences in McGill University. His interdisciplinary research interests lie at the intersection between political economy of money and finance and Biophysical Economics. His research aims to unravel the connections between the historical transformation of monetary and financial instruments and socioecological changes, in particular via changes in energy regimes. His Ph.D. thesis takes the oil sands as a case-study of these research questions.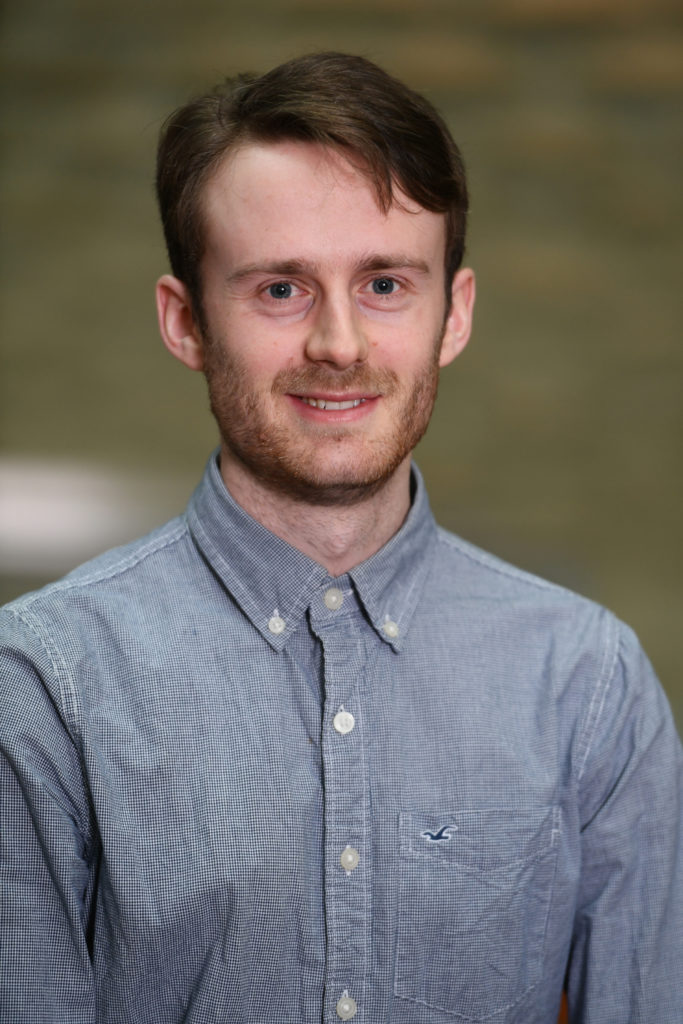 Christopher J. Greyson-Gaito
Christopher Greyson-Gaito is a PhD student with Dr. Kevin McCann in the department of Integrative Biology at the University of Guelph. For his PhD, he is examining the resiliency of different systems to environmental variation and disturbances. These systems range from microbial communities in gastroinstestinal tracts to agricultural economics. Christopher is active in the monetary reform movement and for his future career wants to bridge his ecological background with monetary policy. Christopher completed a MSc researching the parasitoid community's response to fluctuations in spruce budworm densities. He completed a BSc (Hons. Ecology) researching the movement ecology of the Arctic woolly bear caterpillar.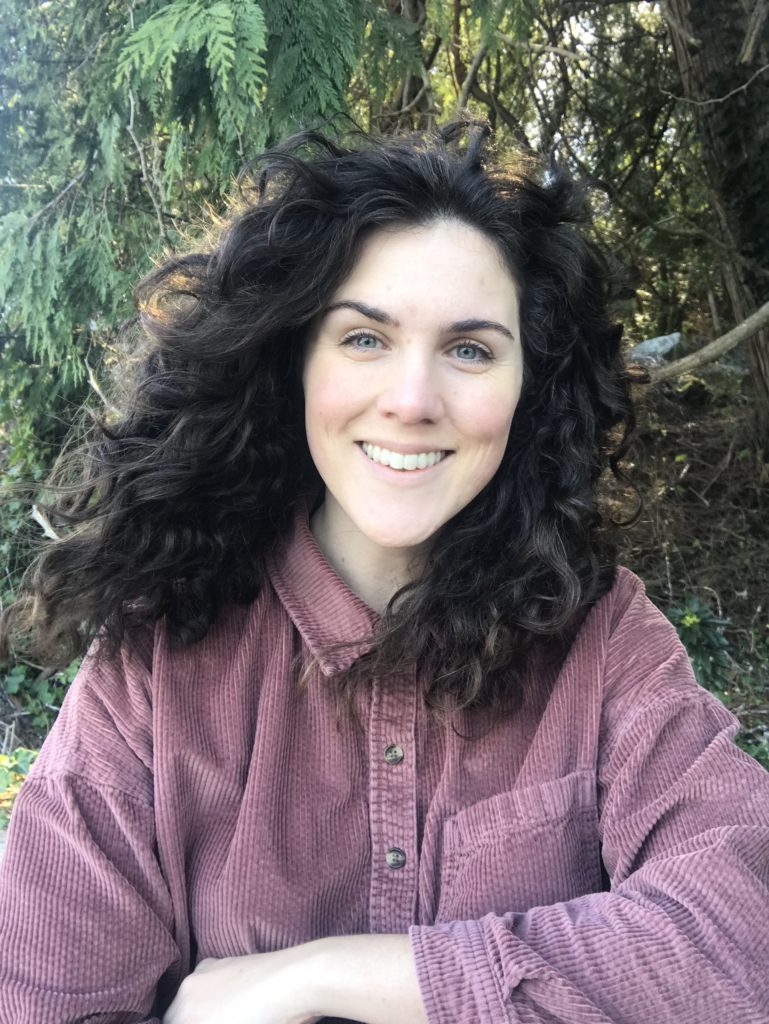 Colleen Dupont
Colleen is a Master of Resource Management (Planning) student at Simon Fraser University. Her research uses a discrete choice experiment to estimate how Vancouver Island residents value old-growth forest protection and recreation. Colleen has a background in community and regional planning, natural resource management, and geomatics. In both her professional and academic work, Colleen is passionate about supporting equitable decision-making with ecological economics.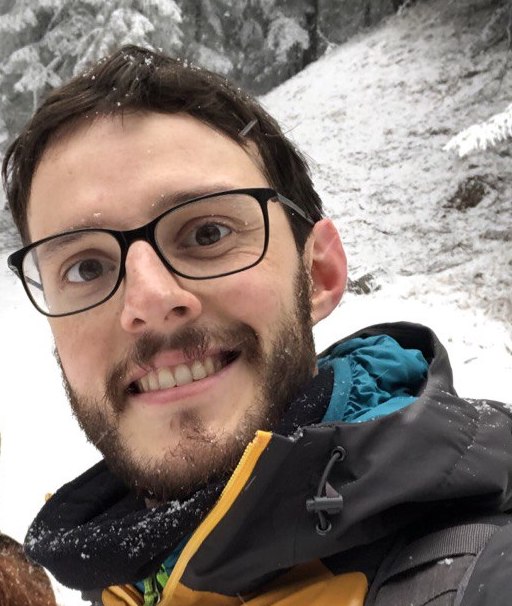 Daniele Vico
Daniele am a former research assistant and soon-to-be PhD candidate at the Faculty of Economics and Enterprise of the University of Barcelona, under the supervision of Dr. Federico Demaria. I have an interdisciplinary academic background in development studies, developed between the Universities of Torino and Maastricht, and in the past I have worked for the International Labour Organization. My current research focuses on the analysis of informal recycling in the social metabolism of Global South cities. Collaterally, I am interested in studying Social and Solidarity Economy (SSE) organisations and social businesses from an ecological economics perspective.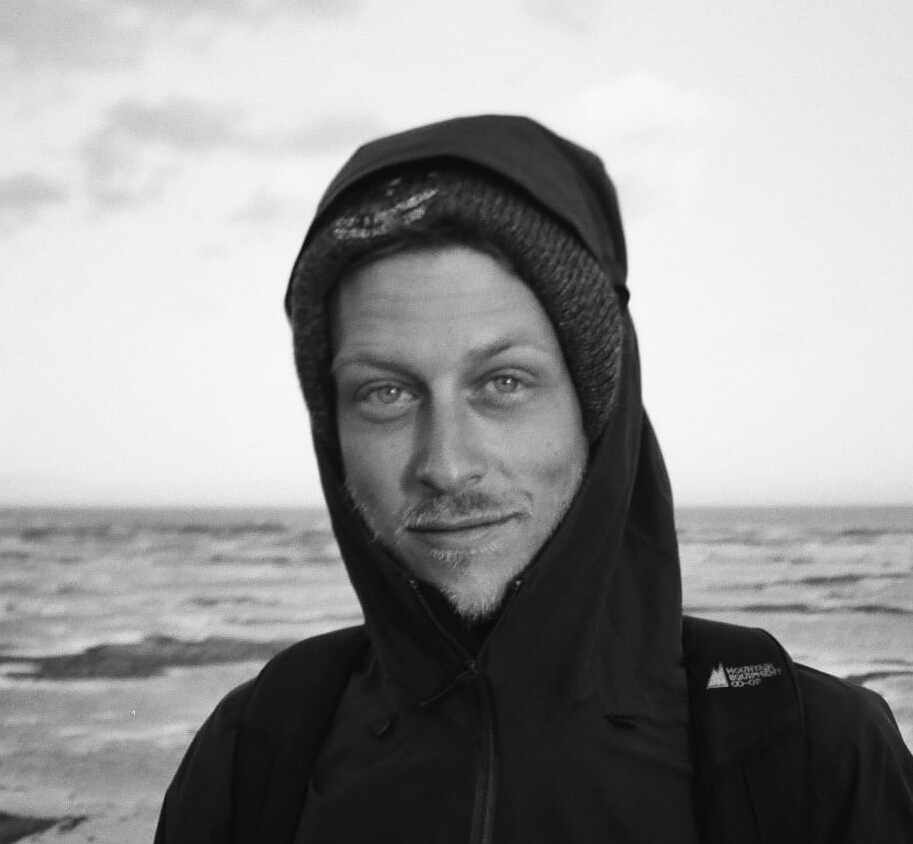 Étienne Guertin
Étienne is interested in the conditions necessary,  in high income countries, for decarbonization transitions desirable for everyone to occur. He uses ecological macroeconomics modelling as a tool to identify these conditions, in particular in terms of the role of the State, the structural transformation of the economy and the pre-analytical assumptions leading to the necessity for overall economic growth. He also studies how the underlying assumptions of models and modelling techniques inform their conclusions and how modelling can facilitate the concrete articulation of proposals and claims for a social transformation via State policy-making and collective self-determination. He is collaborating  with the Québec group Front Pour la Transition Énergétique to use their proposal for a fair decarbonization of the province as a case study for his research. When he is not working on his PhD in the Geography department at Concordia University, Étienne enjoys the outdoors, especially cross-country skiing, canoe camping and building log cabins in the Québec boreal forest.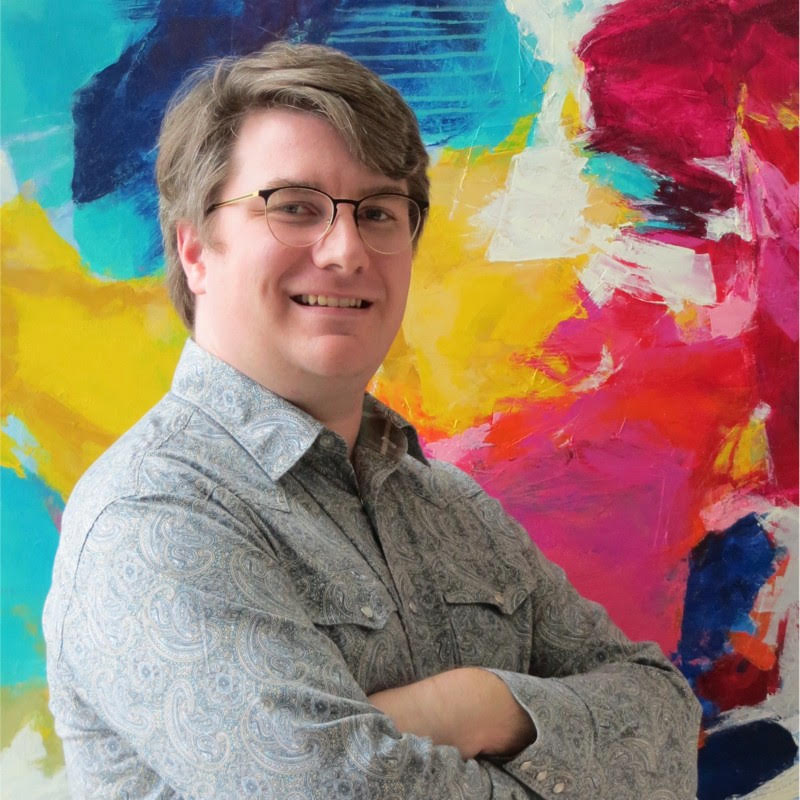 Geoffrey Evamy Hill
Geoff is an imaginative, dot-connecting futurist with a knowledge integration background. He graduated from the OCAD University Master of Design in Strategic Foresight and Innovation program in 2021. His focus areas in the program were economic futures, open innovation and game design. His major research project was about ecological economics in video games like SimCity. Prior to OCADu, he was involved in higher education strategy and fundraising. This included leading a Canada 150 social innovation project to create a panCanadian student mobility system. His overarching professional interests are in industrial strategy, policy and planning as well as in creating new communicative experiences. Geoff currently works with the Ontario Ministry of Energy where he proposed, designed and now facilitates a strategic foresight program, including policy games, concerning the energy transition.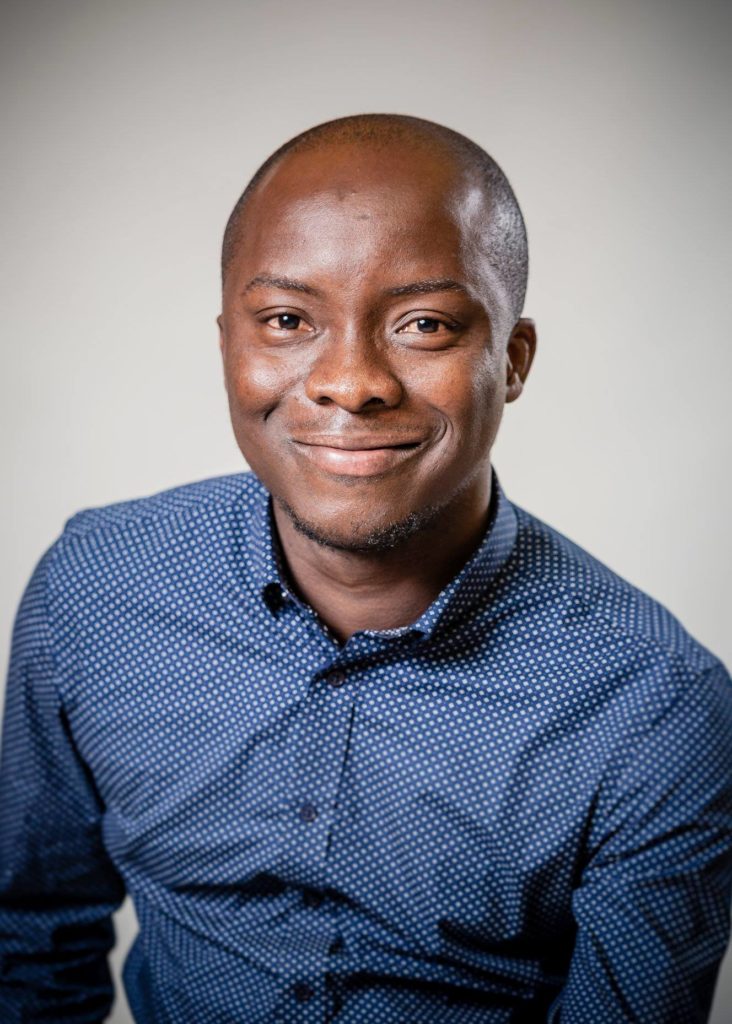 Jean Awe
Jean is an economist interested in climate change, environment and development economics. My primary research investigates the joint determination of the adaptation decision to global warming and its effects on agricultural yields and exposure to environmental risks.  My second agenda focuses on assessing ecological goods such as wetlands, using approaches that combine revealed preference (RP) and stated preference (SP) methods. Finally, I use Cost-Benefit Analyses (CBA) to estimate the benefits of implementing adaptation strategies to climate change.  I am currently a Ph.D. candidate in Development Economics at the Université de Sherbrooke. I graduated from the Ecole Nationale Supérieure de Statistique et d'Economie Appliquée d'Abidjan (ENSEA) with a M.Sc. in Statistics and Applied Economics and a B.A. in Economics from the Université d'Abomey-Calavi.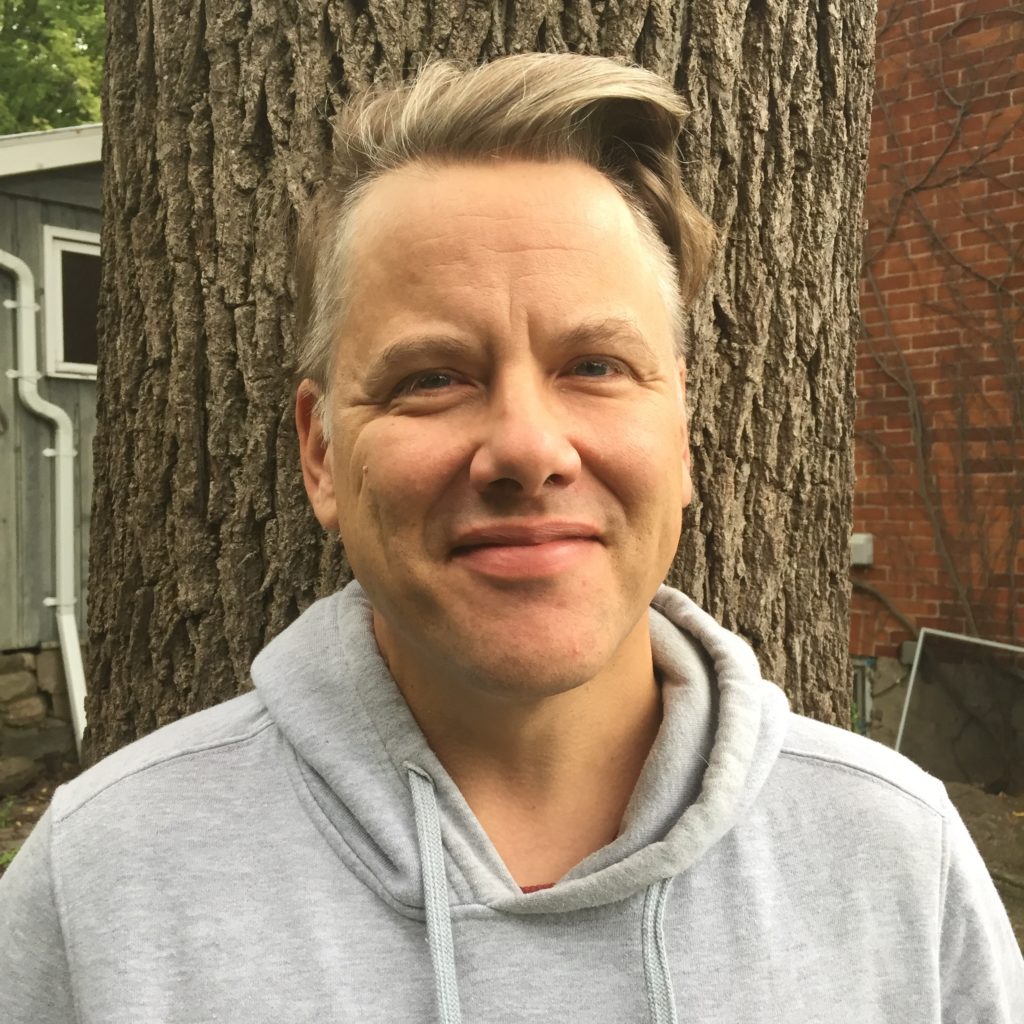 Jim Jones
Jim is currently a PhD Candidate in Social and Ecological Sustainability at the University of Waterloo, supervised by Professor Stephen Quilley. His multidisciplinary research bridges Narrative Ecology/Intervention, Ecological Economics and Systems Thinking and Complexity. His interests lie in exploring emergent 'political economies' through narrative techniques, particularly in post-growth livelihoods and themes of localism, regenerative agriculture, community resilience and adaptation. Jim lives at his partner's family-run CSA Farm in Ontario where he teaches rural and land-based skills through the Ontario Rural Skills Network. He is also an Associate with the Oak Ridges Institute of Applied Sustainability (ORIAS), where he currently uses narrative techniques to facilitate community resilience workshops.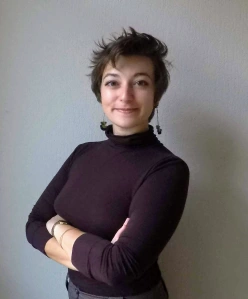 Julie Metta
Julie Metta holds an M.Sc. in New Energy and Climate Change Engineering (Strasbourg 2014) and is currently a PhD candidate in environmental economics at KU Leuven. Julie has been conducting research on a Just Circular Economy transition for humans since 2015, both in Hong Kong, France, Germany and Belgium. Julie's main research interests are collaborative, behavioural, environmental and resources economics. Julie is highly involved in multidisciplinary academic projects enhancing sustainable policies. Among other, Julie is part of the HIVA research institute working of work and society, H2020 project Pop-Machina analyzing the circular maker movement in Europe and the Circular Jobs Initiative. Passionate about sharing and learning about just environmental practices, Julie is also socially engaged and dedicated to reducing waste generation and resource consumption, while enhancing civil initiatives. In Hong Kong, Julie founded "Sous les dechets, la plage" which raises environmental awareness and organizes seashore cleanings. She has also co-created and managed the Labdoo.org Hong Kong & Belgium Hubs.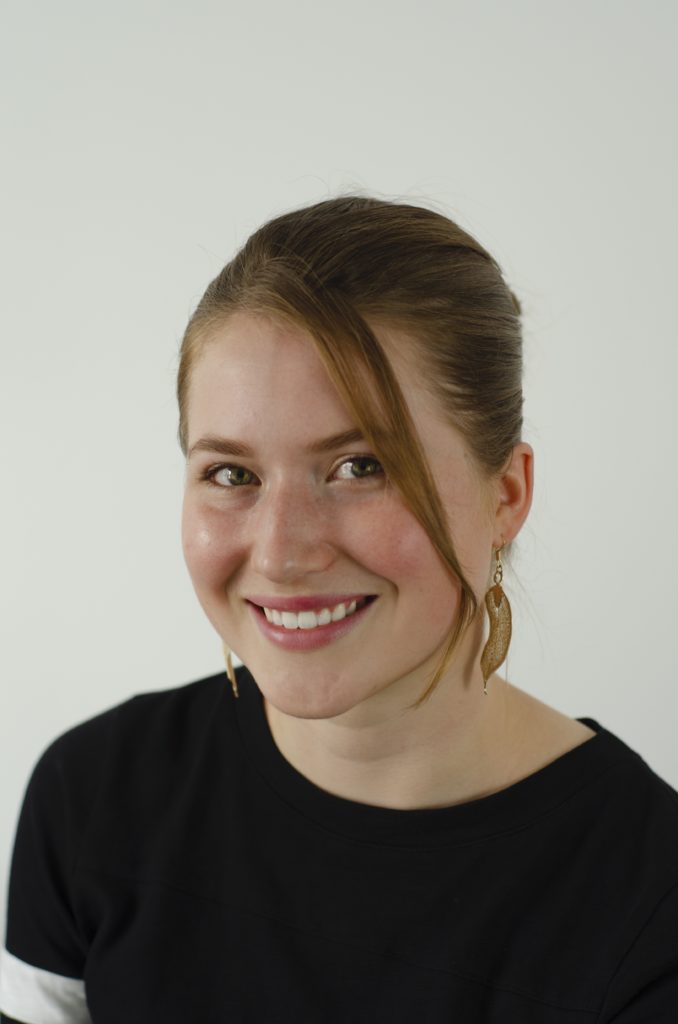 Lia Codrington
Lia graduated from the University of Toronto in 2020 with a BASc in engineering science and a minor in environmental engineering. Supervised by Dr. Madeleine McPherson, Lia is developing an interactive and accessible energy systems model with an Indigenous partner community to support community-led decision-making on renewable energy development.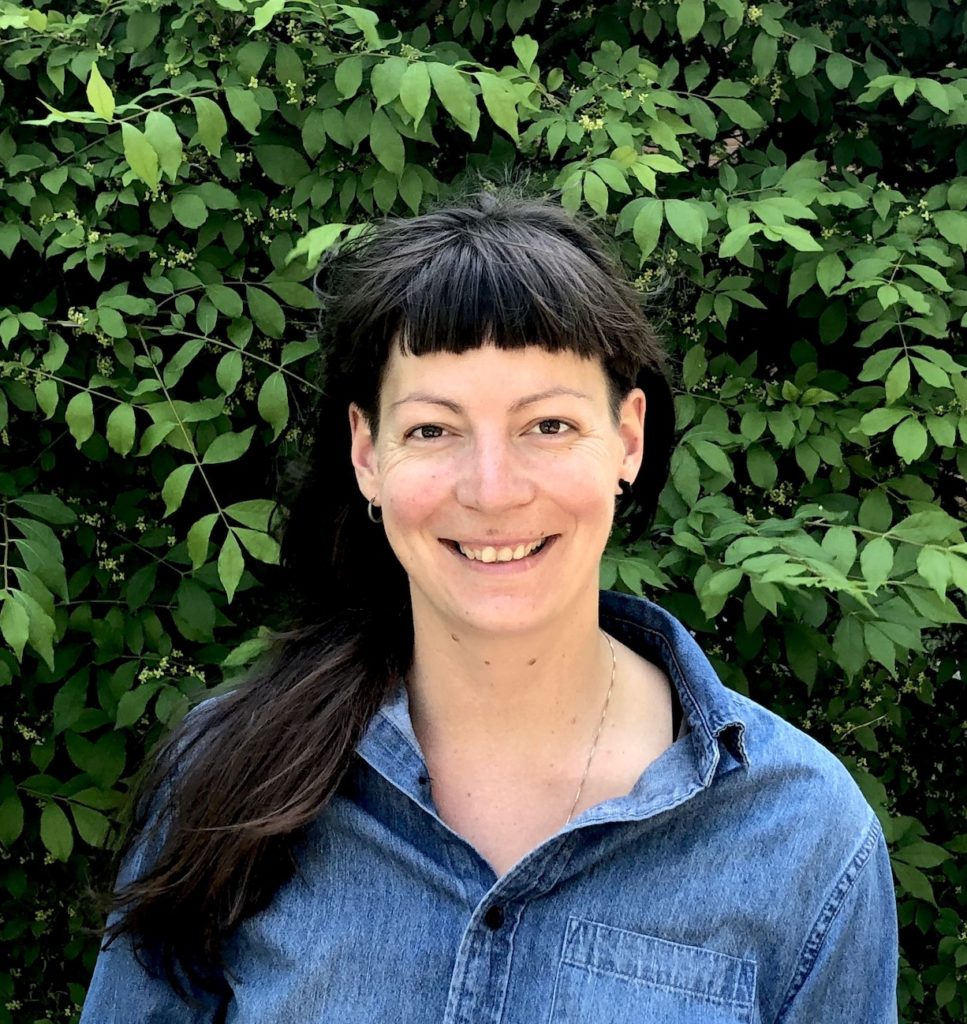 Megan Egler
Megan is a PhD candidate in Natural Resources at the University of Vermont, a member of the Leadership for the Ecozoic Project, and a graduate fellow at the Gund Institute for Environment. She is interested in alternative economy, just transitions and sociotechincal futures, and has an academic footing in ecological economics and political ecology. Her dissertation research explores the roles of power, narrative, and science and technology in how futures are imagined and enacted in transitioning fossil fuel economies, specifically in the regions of Alberta and Appalachia. She is a degrowth activist, a labour organizer, and a regular collaborator in politically motivated performance art.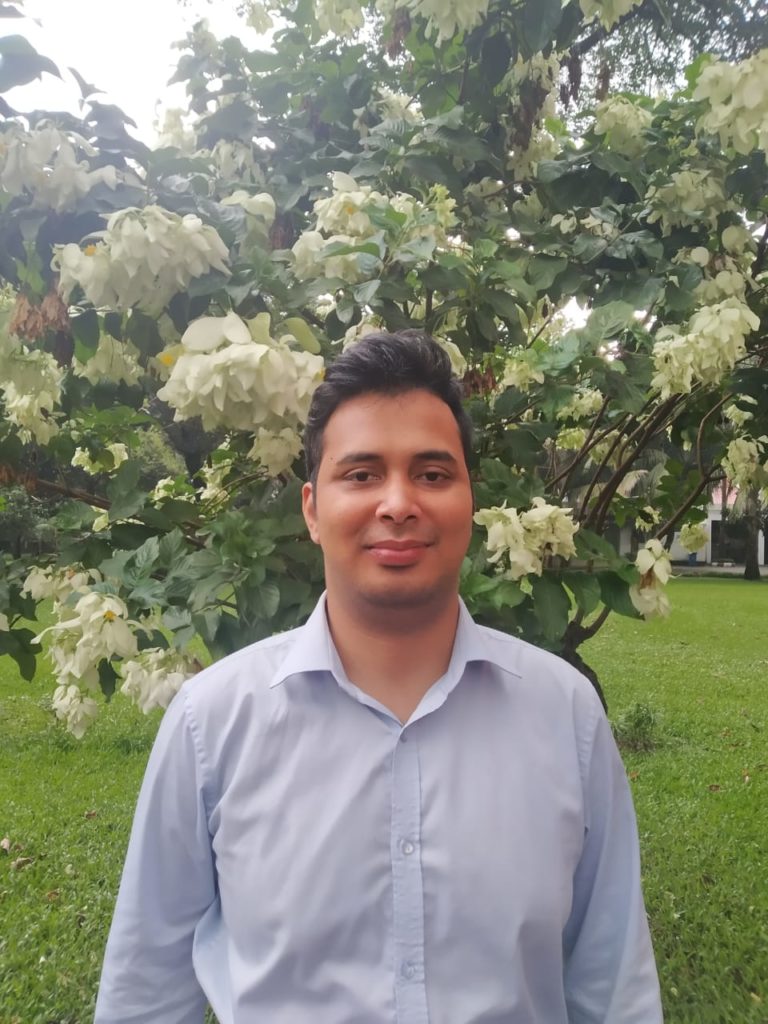 Muhammad Ibrahim Shah
Muhammad Ibrahim Shah is currently pursuing MSc in Agricultural and Resource Economics in the Department of Resource Economics and Environmental Sociology (REES) at the University of Alberta, Canada. He is originally from Chattogram, Bangladesh and have done his Bachelor's and Master's in Economics from University of Dhaka, Bangladesh. He has experiences working in previous development organizations such as Bangladesh Institute of Development Studies (BIDS), Centre on Integrated Rural Development for Asia and the Pacific (CIRDAP) and BRAC Institute of Governance and Development (BIGD) located in Dhaka, Bangladesh. His research interests include Environmental Economics, Agricultural economics, Ecological Economics, Energy Economics etc.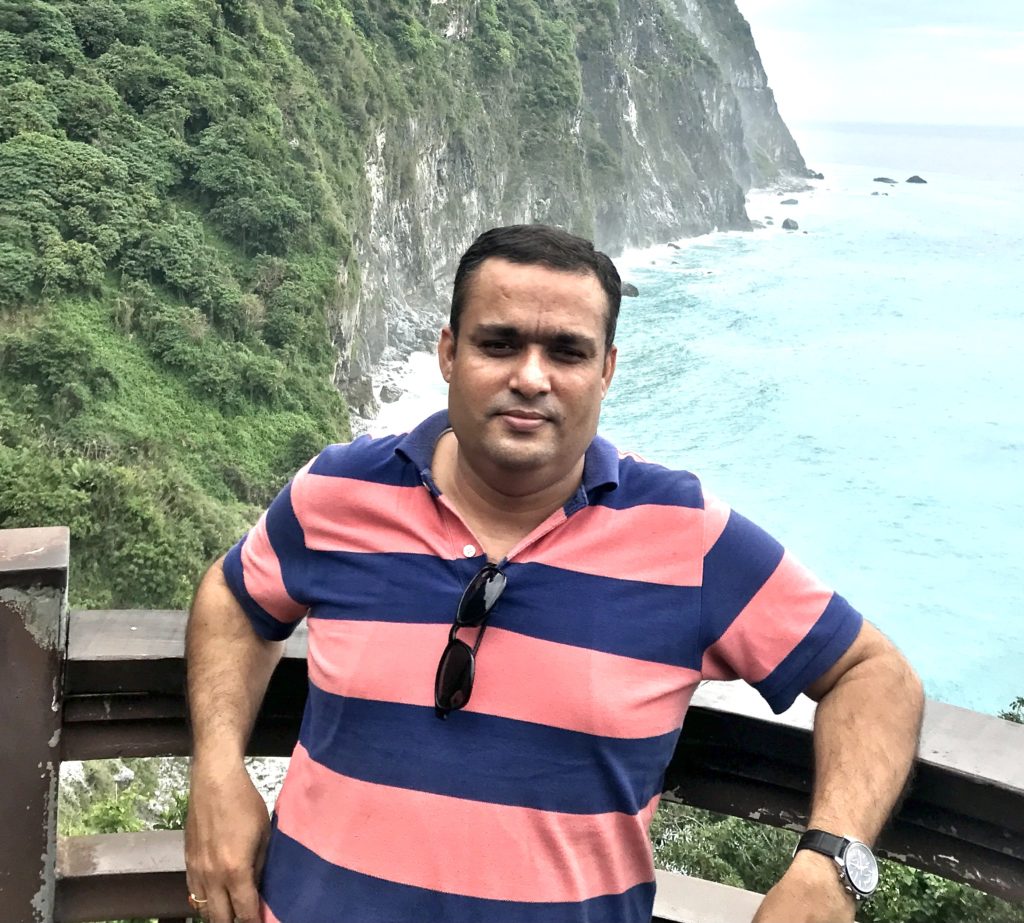 Nabin Dhungana
Nabin Dhungana is a doctoral student in natural resource management and environmental studies at Taiwan's National Dong Hwa University (NDHU). He has a master's degree in forestry science from Nepal's Agriculture and Forestry University (AFU). He has over ten years of experience working in watershed management, community-based climate change adaptation, and disaster risk reduction and management. He is currently in the initial stages of his research on developing an evaluation framework for adaptive watershed management in a changing climate in Nepal using choice modeling.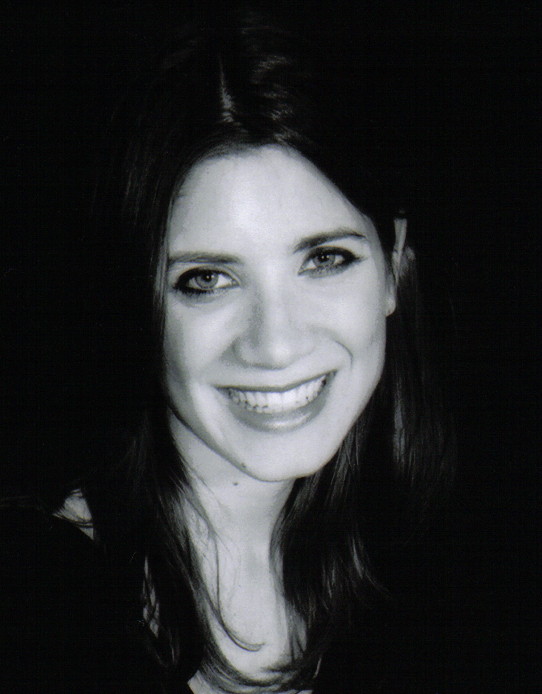 Perin Ruttonsha
Perin Ruttonsha is an interdisciplinary creative practitioner, systemic designer, and complex socio-ecological systems researcher. She has over fifteen years of experience facilitating co-generative processes of systems transformation, working with diverse populations in North, Central, and South America, and covering themes of affordable housing, urban and rural planning, Indigenous community resilience, healthcare, and cultural development. Ruttonsha has prepared curriculum for, and taught on, subjects of visual arts, design, sustainability, and research methodologies, at elementary, undergraduate, and graduate levels, through the University of Waterloo (UW), Institute without Boundaries (IwB), George Brown College (GBC), as well as community arts programmes. She also applies arts-based approaches as a qualitative lens, which has included the design of a travelling exhibition with Ryerson University, supported through the Canadian Institutes of Health Research (CIHR). She is currently pursuing a PhD with the University of Waterloo (UW), School of Environment, Resources, and Sustainability (SERS), where she studies complex systems thinking as a foundation for a regenerative paradigm in global transition.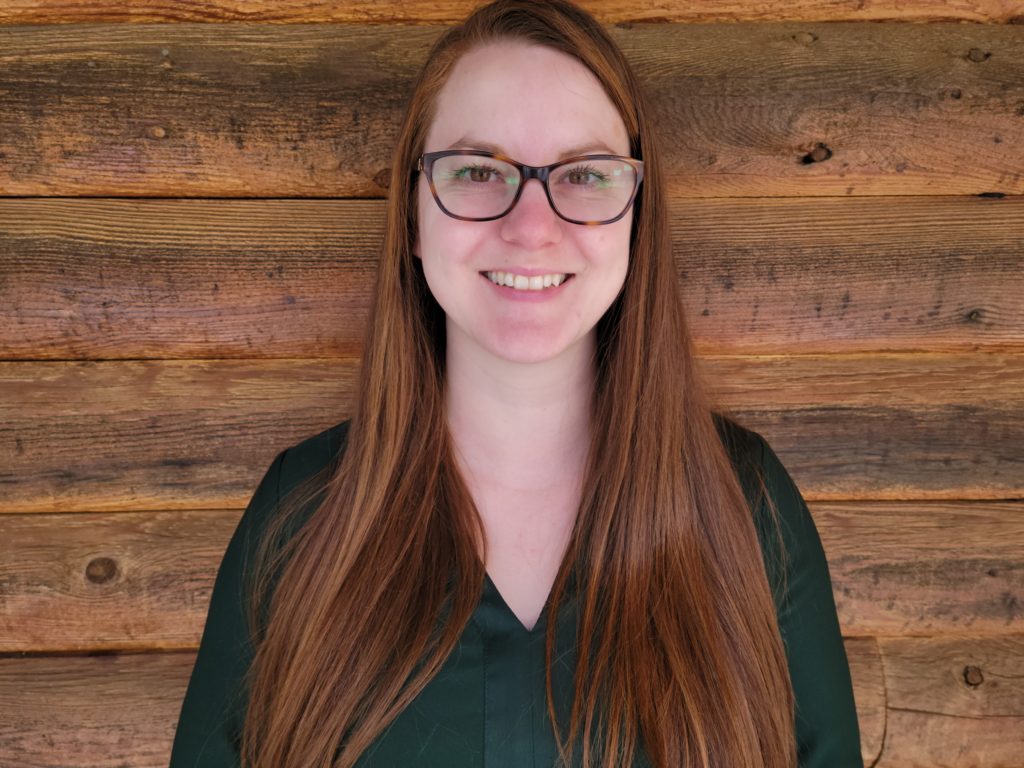 Samantha Mailhot
Samantha is a doctoral student in Environmental Studies at York University, Toronto. She holds an Honors Bachelor of Arts and a Master of Science both in Environmental Studies from Concordia University, Montreal. From a political ecology perspective, she studies degrowth policy approaches and public opinions on degrowth. She plans to use her research to outline a popular and comprehensive degrowth-related policy package in the Canadian context. Her ultimate goal is to inform and contribute to the societal shift that is necessary to meaningfully address global climate change, along with social equity, by formulating concrete recommendations to policymakers and decision-makers not just in Canada but around the world. Samantha also works as a volunteer with the degrowth.info collective, which hosts a web portal designed to create, compile, and disseminate information and knowledge about degrowth.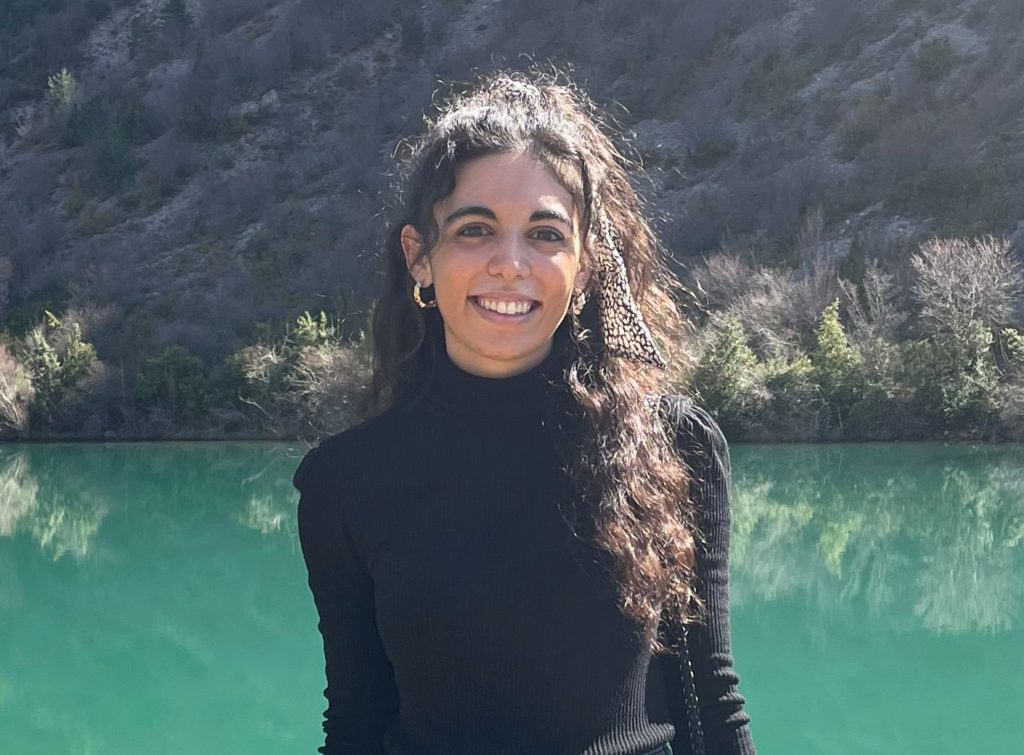 Sara Miranda Buetas
Miranda-Buetas, Sara (smiranda@unizar.es) is a PhD student in Economics at the University of Zaragoza. She holds a BSc  and an MA in Economics from the University of Zaragoza. Her research interests focus on climate change and genre equality. Currently, she is writing her thesis on environmental impacts of demand side and green technology diffusion, using input-output and CGE models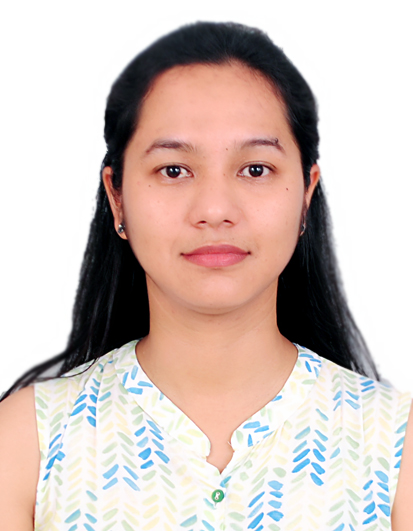 Supriya Hazarika
Supriya Hazarika is a doctoral student in the department of Humanities and Social Sciences at the Indian Institute of Technology Kharagpur working under Prof. Kishor Goswami. Her broad area of research is Environmental and Resource Economics and her research is focused on the ecosystem services of wetlands. She is particularly interested in the economic valuation and management of the ecosystem services of urban/peri-urban wetlands from the perspective of visitors as well as residents. She holds a M.A. in Economics (2015) from Dibrugarh University and a B.Sc. in Economics (2013) from Sibsagar College. She has experience of teaching Economics to PG students in Assam Women's University (2015-2016).

A Special Thanks to our Academy Partners!