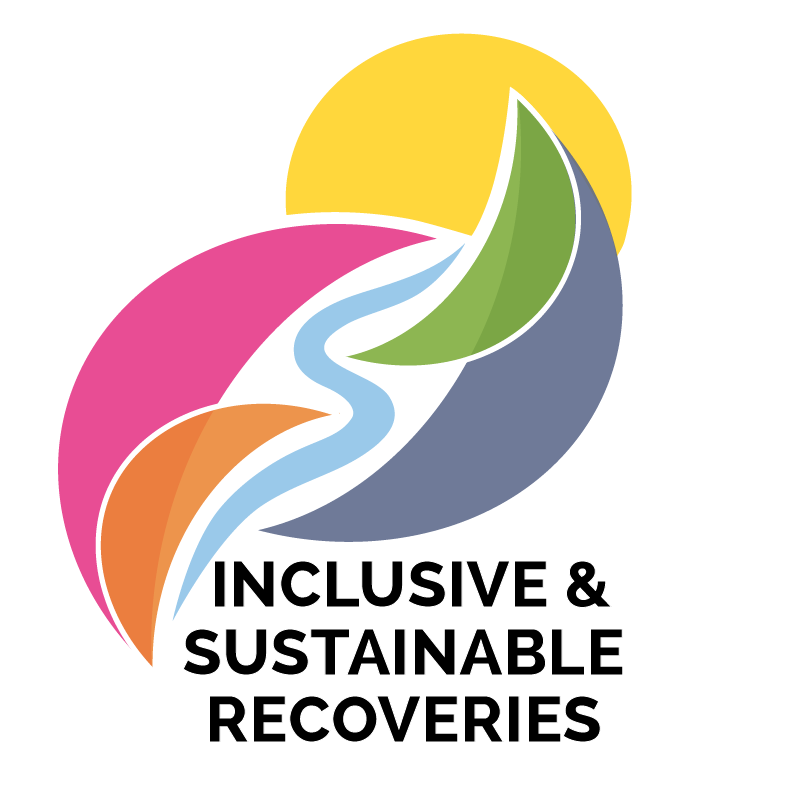 Pathways for Inclusive and Sustainable Recoveries
Thu May 27 – Sat May 29, 2021
Online: Remo virtual conference platform
---
Program and Registration
Submissions to CANSEE2021 are now closed. Decisions on abstract submissions will be sent in early March. Until then, you can explore our confirmed keynote speakers. Check back regularly, as more are on the way!
Registration is now open. If you'd like free access to the conference, become a CANSEE member. Non-members pay a $30 fee ($15 for students). We are also offering a relief based option. If needed, please register without financial stress.
Members require a code for free registration. If you did not receive this code by email or became a member very recently, you can contact us for the code by forwarding us proof of membership (confirmation email). Forward to canseecanada@gmail.com
Ready to register? Register online!
Conference and Theme Overview
The COVID-19 pandemic has clearly exposed systemic vulnerabilities in our current economic systems. These vulnerabilities have exacerbated social inequalities, health, and the climate crisis, and exposed how deeply intertwined our social, environmental, and economic systems are. It is with this realization that we must reimagine the structures that failed us with increased intensity, urgency and creativity, if we are to catalyze solutions for a sustainable recovery. Governments, NGOs, and civil society will each play critical roles in shaping this transition. This conference uses an ecological economics lens to engage with these various actors to inform workable, effective, and inclusive public policy solutions that address the ecological challenges our society faces. We recognize that these solutions are inherently complex, like the system they work in. We encourage presenters to discuss transformative policies that address social and ecological inequalities across regions and between generations.
Ecological economics (EE) is a heterodox, trans-disciplinary school of economic thought that provides insight into the social, ecological, economic, and political ramifications of systematically ignoring the impact of policy and human behaviour on the continued sustainability and viability of the earth's ecosystems for its habitants and the distributive impact of adverse consequences. It fosters the exchange of knowledge across multiple disciplines, including but not limited to history, sociology, economics, political science, and business management. We encourage all relevant stakeholders to explore alternative modes of 'economy.' To accomplish this, partnerships between the academy, policy-makers, NGOs, and businesses will be emphasized, catalyzing a conversation that links deep theoretical approaches with active policy change and community practice. We welcome participation from activist groups, non-profit organizations, industry representatives and government agencies to enhance the conference content with real-world challenges and applications. We strive to represent diverse voices and encourage submissions from minorities and marginalized groups. Academics (both faculty and students) are expected to contribute original research that augments the core of the debate.