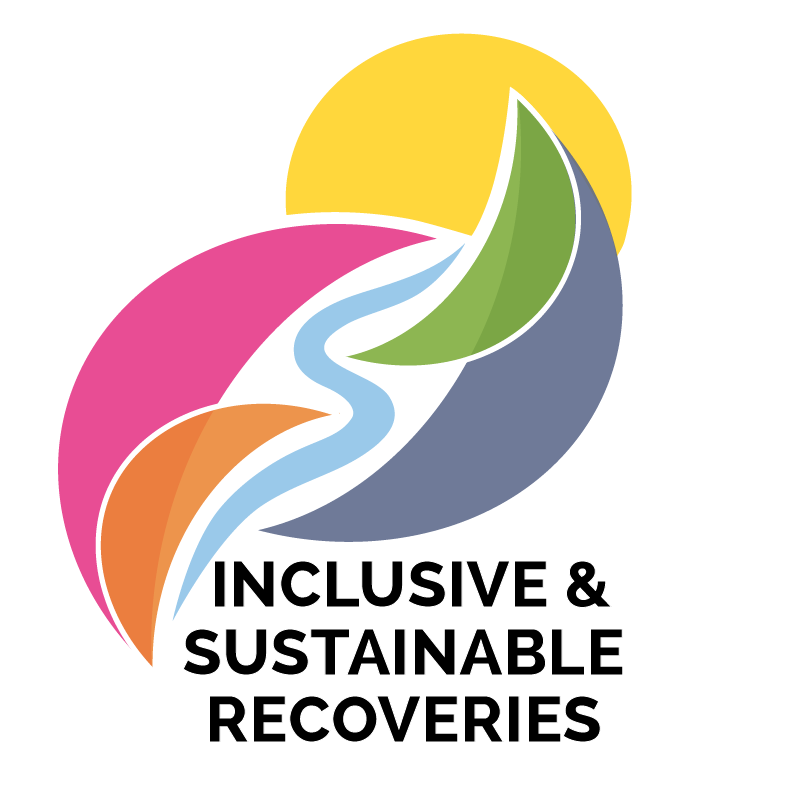 Pathways for Inclusive and Sustainable Recoveries
---
If you are having any issues, can't find the talk you want to be at, or need any other help – we have volunteers standing by to help you out. Our main Zoom room will be open during all sessions. If you are unable to access the Zoom links or room, contact us by email: canseecanada@gmail.com or call or text Katie Kish (phone number was emailed to participants).

If you need help during the session, look for any user with – CANSEE attached to their name – these are CANSEE organizers or volunteers. Reach out in the chat.
---
Registration
Registration is live! If you'd like free access to the conference, become a CANSEE member. Non-members pay a $30 fee ($15 for students). We are also offering a relief based option. If needed, please register without financial stress.
Members require a code for free registration. If you did not receive this code by email or became a member very recently, you can contact us for the code by forwarding us proof of membership (confirmation email). Forward to canseecanada@gmail.com
Conference Overview
The COVID-19 pandemic has clearly exposed systemic vulnerabilities in our current economic systems. These vulnerabilities have exacerbated social inequalities, health, and the climate crisis, and exposed how deeply intertwined our social, environmental, and economic systems are. It is with this realization that we must reimagine the structures that failed us with increased intensity, urgency and creativity, if we are to catalyze solutions for a sustainable recovery. Governments, NGOs, and civil society will each play critical roles in shaping this transition. This conference uses an ecological economics lens to engage with these various actors to inform workable, effective, and inclusive public policy solutions that address the ecological challenges our society faces. We recognize that these solutions are inherently complex, like the system they work in. We encourage presenters to discuss transformative policies that address social and ecological inequalities across regions and between generations.
Program Overview
Below is an outline of the conference schedule. Due to event partnerships with the University of Victoria, program timing is displayed in the Pacific Time Zone with Eastern Time for reference. All conference content will take place on Zoom. All networking activities will take place on Gather Town – details to come.
Details
Spotlight presentations consist of 30-minute presentations inclusive of Q&A.
Workshops consist of 1-hour breakout sessions led by the workshop facilitator.
Flashtalks begin with a 5-minute overview of a discussion topic, followed by a 30-min break-out room for each speaker to delve into details with the audience and continue the conversation with a presentation or organic dialogue.
Problem Labs begin with a 10-minute overview of a case study presented by practitioners. Audience members are then invited to join facilitators for a one-hour breakout session to collaborate on the case.
CANSEE sessions are closed to CANSEE members only. If you would like to participate in the Annual General Meeting, or the Visioning session to collaborate on organizational goals, please join the membership.
Visit our Keynotes page for details on keynote panel speakers and topics. Details on individual presentations and participants are coming soon.