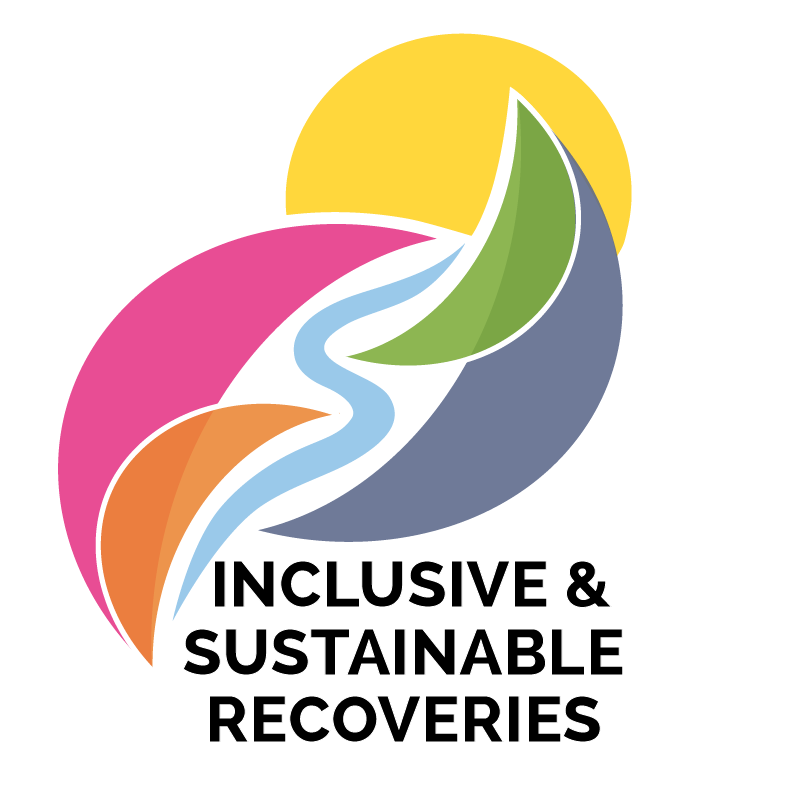 Pathways for Inclusive and Sustainable Recoveries
Thu May 27 – Sat May 29, 2021
Online: Remo virtual conference platform
---
Opening Keynote
The Honorable Senator Rosa Galvez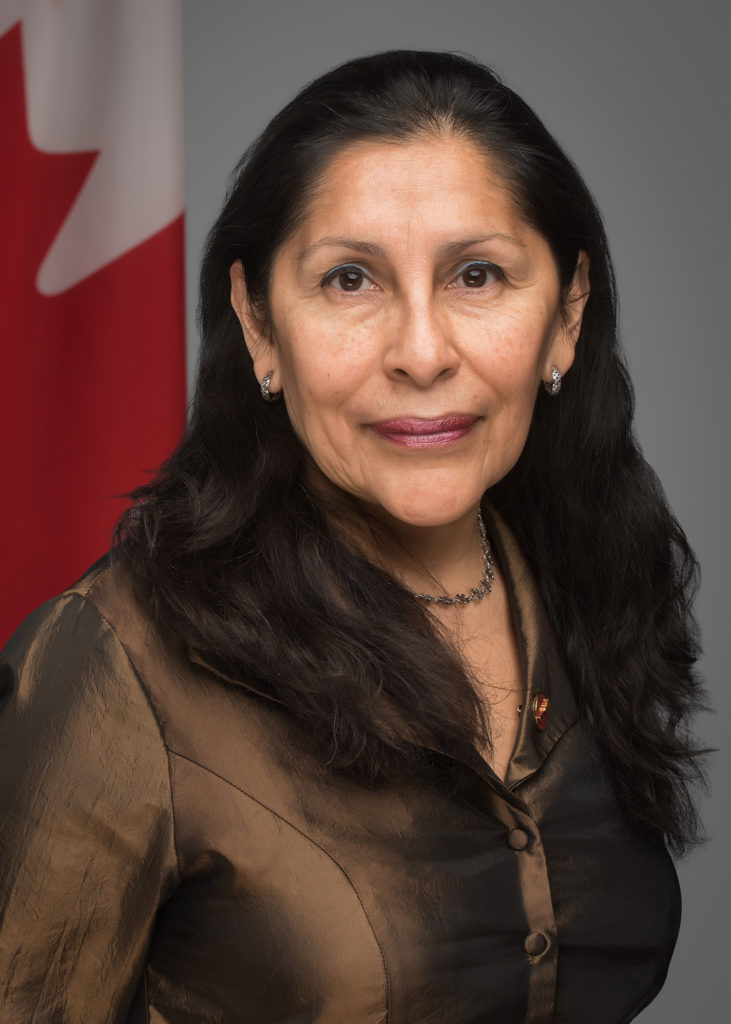 Originally from Peru, Rosa Galvez is an environmental engineer, a professor, an expert in pollution and an independent Senator for Quebec.
Dr. Galvez obtained a doctorate in environmental engineering from McGill University in Montreal and is a professor at Laval University in Quebec since 1994 where she chaired the Civil and Water Engineering department from 2010 to 2016. The fields of expertise of Dr. Galvez include water and wastewater treatment processes, integrated watershed management, sustainable development, municipal and hazardous waste management, soil rehabilitation studies, circular economy, environmental impacts assessment and risk analysis.
Dr. Galvez is a member of the Ordre des ingénieurs du Québec, a Fellow of Engineers Canada and a Fellow of the Canadian Society for Civil Engineering.
In 2016, Dr. Galvez was appointed as an independent Senator for Quebec where she chaired the Standing Senate Committee on Energy, the Environment and Natural Resources from 2017 to 2019. She is currently the Vice-President of the Canadian branch of ParlAmericas. She is also the treasurer on the Board of Directors of ParlAmericas and Vice-President (North America) of the Parliamentary Network on Climate Change.
Her work in the Senate focuses on environmental and climate legislation and evidence-based policy.
Conference Topic:Dr. Galvez will be discussing her recent White Paper, entitled "Building Forward Better: A Clean and Just Recovery from the COVID-19 Pandemic". Galvez will set the tone for the overall conference around the ways the pandemic has clearly exposed systemic vulnerabilities in current economic systems and the vital importance that we must reimagine structures, systems and organizations in order to build a brighter future for all.
---
Climate and Justice Keynote
Kyle Whyte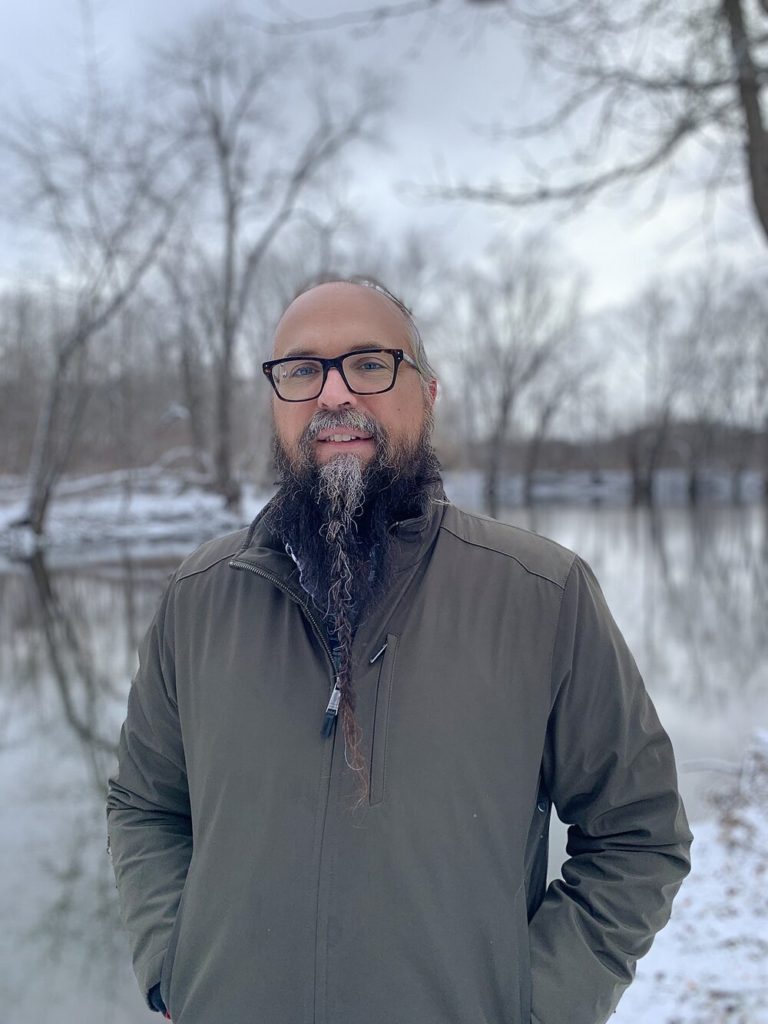 Kyle Whyte is George Willis Pack Professor of Environment and Sustainability at the University of Michigan. Kyle's research addresses moral and political issues concerning climate policy and Indigenous peoples, the ethics of cooperative relationships between Indigenous peoples and science organizations, and problems of Indigenous justice in public and academic discussions of food sovereignty, environmental justice, and the anthropocene. He is an enrolled member of the Citizen Potawatomi Nation.
Kyle has partnered with numerous Tribes, First Nations and inter-Indigenous organizations in the Great Lakes region and beyond on climate change planning, education and policy. He is involved in projects and organizations that advance Indigenous research methodologies, including the Climate and Traditional Knowledges Workgroup, Sustainable Development Institute of the College of Menominee Nation, the Affiliated Tribes of Northwest Indians' Climate Change Program, and Ngā Pae o te Māramatanga. He has served as an author on reports by the U.S. Global Change Research Program and is former member of the U.S. Federal Advisory Committee on Climate Change and Natural Resource Science and the Michigan Environmental Justice Work Group.
Kyle's work has received the Bunyan Bryant Award for Academic Excellence from Detroiters Working for Environmental Justice, Michigan State Universitie's Distinguished Partnership and Engaged Scholarship awards, and grants from the National Science Foundation.
Jaggi Singh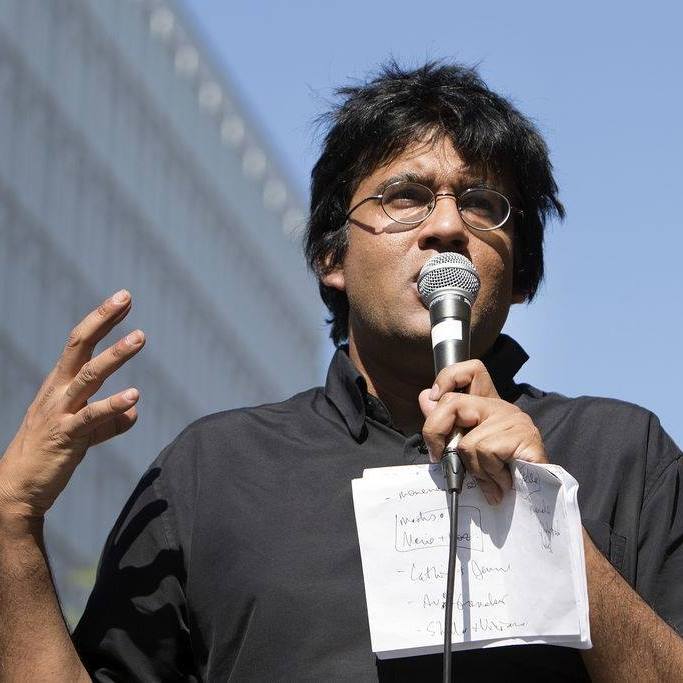 Jaggi Singh is a community organizer and activist based in Montreal, and an independent journalist with No Borders Media. He has been part of and contribute to anti-colonial, anti-capitalist, anti-racist movements for two decades.
Elizabeth (Dori) Tunstall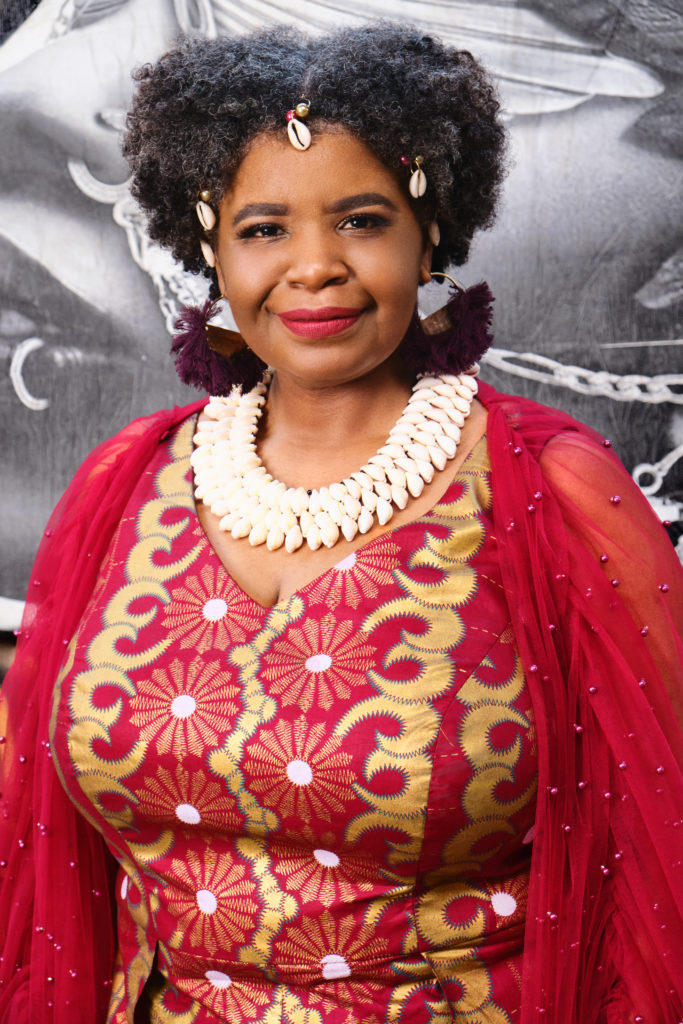 Elizabeth (Dori) Tunstall is a design anthropologist, public intellectual, and design advocate who works at the intersections of critical theory, culture, and design. As Dean of Design at Ontario College of Art and Design University, she is the first black and black female dean of a faculty of design. She leads the Cultures-Based Innovation Initiative focused on using old ways of knowing to drive innovation processes that directly benefit communities.
With a global career, Dori served as Associate Professor of Design Anthropology and Associate Dean at Swinburne University in Australia. She wrote the biweekly column Un-Design for The Conversation Australia. In the U.S., she taught at the University of Illinois at Chicago. She organized the U.S. National Design Policy Initiative and served as a director of Design for Democracy. Industry positions included UX strategists for Sapient Corporation and Arc Worldwide. Dori holds a Ph.D. in Anthropology from Stanford University and a BA in Anthropology from Bryn Mawr College.
---
Transformations Keynote
Claire Williams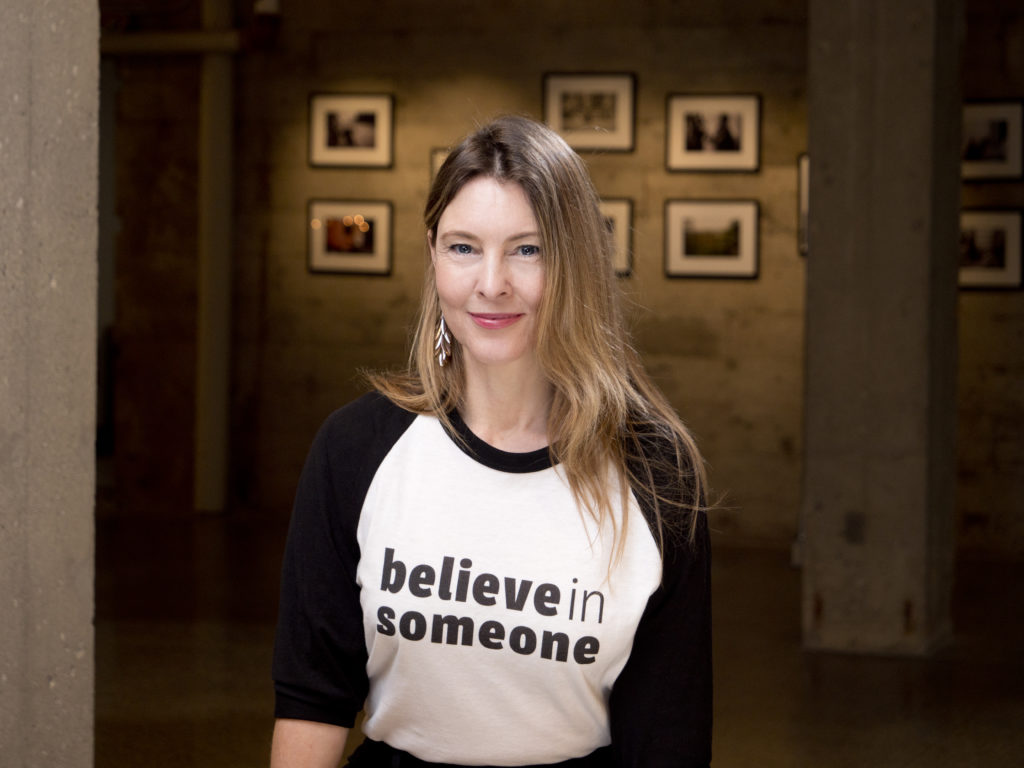 Claire Elizabeth Williams is the Co-Founder and CEO of Foundations for Social Change (FSC), a charitable organization whose mission is to advance social change through evidence-based research and innovation. She is the driving force behind the New Leaf Project, North America's first direct-giving pilot with people experiencing homelessness, which has made an impact on the global stage.
Inspired to be a positive force for change, Claire is dedicated to cultivating compassionate communities and advancing new models of leadership. In 2021 she was named one of the Top 25 Women of Influence™, an award that recognises the extraordinary accomplishments of Canada's diverse women role models. In 2020, Claire was placed on the 21 Founders to Watch list prepared by "The Future of Good" – Canada's leading digital publication covering the world of social impact.
Prior to Foundations for Social Change, Claire worked as an environmental consultant where she had the opportunity to collaborate with Indigenous Peoples, the private sector companies, and government to promote environmental protection, corporate responsibility and sustainable land-use. During this time, she honed her skills in relationship building, strategic planning and project management. Claire holds a BA (High Distinction) in Environmental Studies and Economics from Carleton University and Master of Planning with Distinction from Dalhousie University.
Angela Carter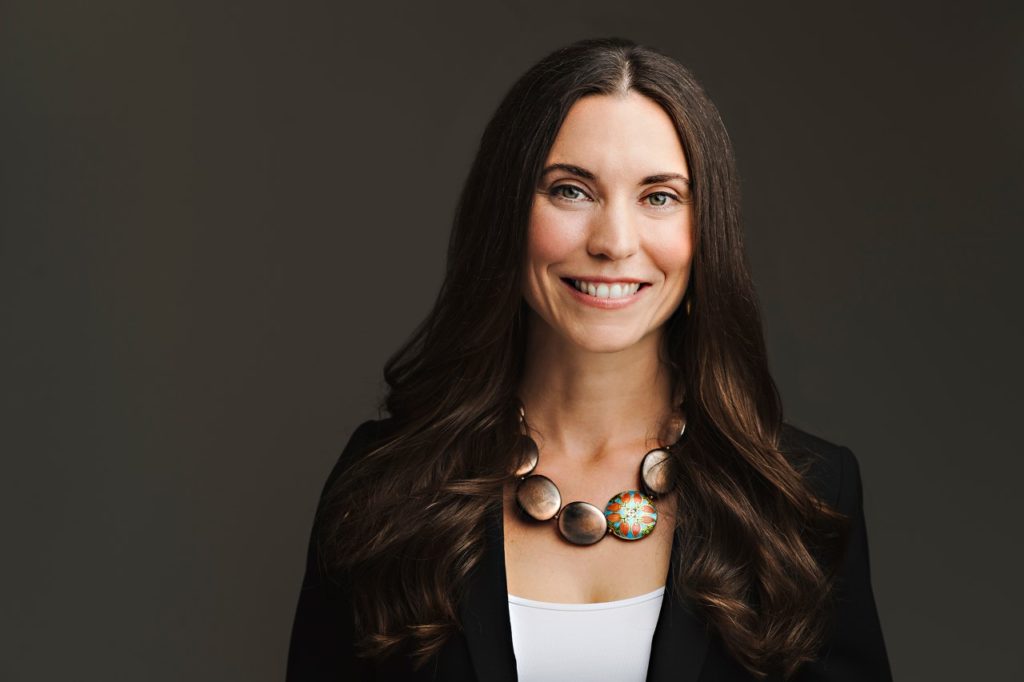 The Future of Climate Policy? Keeping Fossil Fuels in the Ground
Dr. Carter is an Associate Professor in political science at the University of Waterloo.
Dr. Carter's research has focused on environmental policy and politics surrounding oil extraction in Canada's major oil producing provinces (Alberta, Saskatchewan, and Newfoundland & Labrador). She has analyzed how environmental policy is developed and contested, emphasizing tensions between environmental/community impacts and economic imperatives.
Carter is now extending this work in an international comparative project on supply-side climate policy, focused on political conditions necessary to wind down fossil fuel extraction in developed-world states. She is particularly intrigued by the rise of "keep it in the ground" movements and legislation.