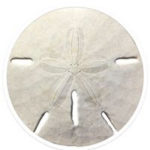 What's in this month's update?

CANSEE executive for 2018/19
Announcing: CANSEE2018 – A student focused workshop!
Congratulations to CANSEE2017 Student Award Winner: David Mallery
Officer positions available within CANSEE

If you have anything you want to add to our newsletter or website (news, commentaries, editorials) submit them online.

Thank you to all who participated in CANSEE2017!

Qu'y a-t-il dans la mise à jour de ce mois?

Conseil exécutif de CANSEE pour 2018/19
Annonce: CANSEE2018 – Un atelier axé sur les étudiants!
Félicitations au gagnant du prix étudiant CANSEE2017: David Mallery
Postes d'agents disponibles au sein de CANSEE

Si vous voulez ajouter quelque chose à notre newsletter ou site web (nouvelles, commentaires, éditoriaux), soumettez-les en ligne.

Merci à tous ceux qui participent à CANSEE2017!

CANSEE2018 will take place at York University. This student focused workshop will include significant group discussion, feedback on your research, opportunities for written outputs, and action items for putting Ecological Economics into action.

If you want to help organize e-mail the VP-Team: vpteam@cansee.ca

CANSEE2018 aura lieu à l'Université York. Cet atelier axé sur les étudiants comprendra une discussion de groupe importante, des commentaires sur votre recherche, des occasions de production écrite et des mesures à prendre pour mettre en œuvre l'économie écologique.

Si vous voulez aider à l'organiser, envoyez un courriel à l'équipe VP:vpteam@cansee.ca

CANSEE2017 Montreal: Student Award Winner

Congratulations to David Mallery our student presentation award winner! Dave did a number of presentations at CANSEE2017 focused broadly on systems approaches in ecological economics. Dave is an E4A student in the climate justice cohort and a PhD Candidate at York University.

Félicitations à David Mallery, notre gagnant du prix de présentation des étudiants! Dave a présenté un certain nombre de présentations à SCANEE2017 portant essentiellement sur les approches systémiques en économie écologique. Dave est un étudiant E4A dans la cohorte de justice climatique et un candidat au doctorat à l'Université York.

Congrats to David Mallery, CANSEE's student presentation winner. Thanks to all who voted.

 Do you want to be a part of CANSEE? We have a number of officer positions that need to be filled. See our volunteer page on our website.

 Voulez-vous faire partie de CANSEE? Nous avons un certain nombre de postes d'agents à pourvoir. Voir notre page de bénévolat sur notre site.