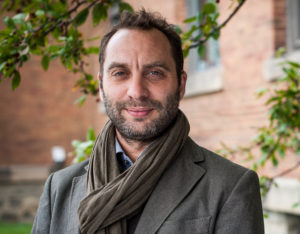 President: Dr. Nicolas Kosoy is an ecological economist interested in the interface between environmental policy and human development. He conducts research in alternative socioecological economic models with  aparticular focus on plural values. Kosoy completed his PhD in Ecological Economics in 2008 at the Universitat Autònoma de Barcelona (UAB) (Spain), where he also taught an MSc in Economics and Natural Resource Management (2005). Kosoy also has a postgraduate degree (MSc) in Conservation Biology from the Durrell Institute for conservation and Ecology at Kent University (2002) and an undergraduate degree in Biology from the Universidad Simon Bolivar (Venezuela) (2001). Currently, Nico is an Associate Professor at McGill University teaching courses ranging from ecological economics, political ecology and global environmental policy at both undergraduate and postgraduate levels.
Email: nicolas.kosoy@mcgill.ca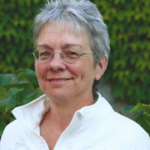 Secretary/Treasurer: Dr. Lynda Gagné, is an Assistant Professor at the School of Public Administration at the University of Victoria. Prior to joining the School, she taught accounting and economics at Simon Fraser University, the University of British Columbia, and Columbia College. She also worked as an accountant in the non-profit sector for several years, and for the Yukon Government. She teaches public sector financial management, and economic evaluation with a focus on health and environmental applications. Her current research interests include cost-benefit analysis of environmental investments, environmental epidemiology, and small scale sustainable agriculture and food security.
Email: lgagne@cansee.ca  |  Twitter: @lyngagne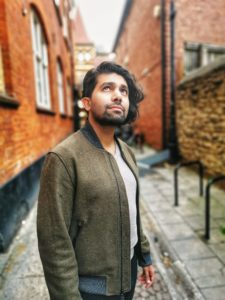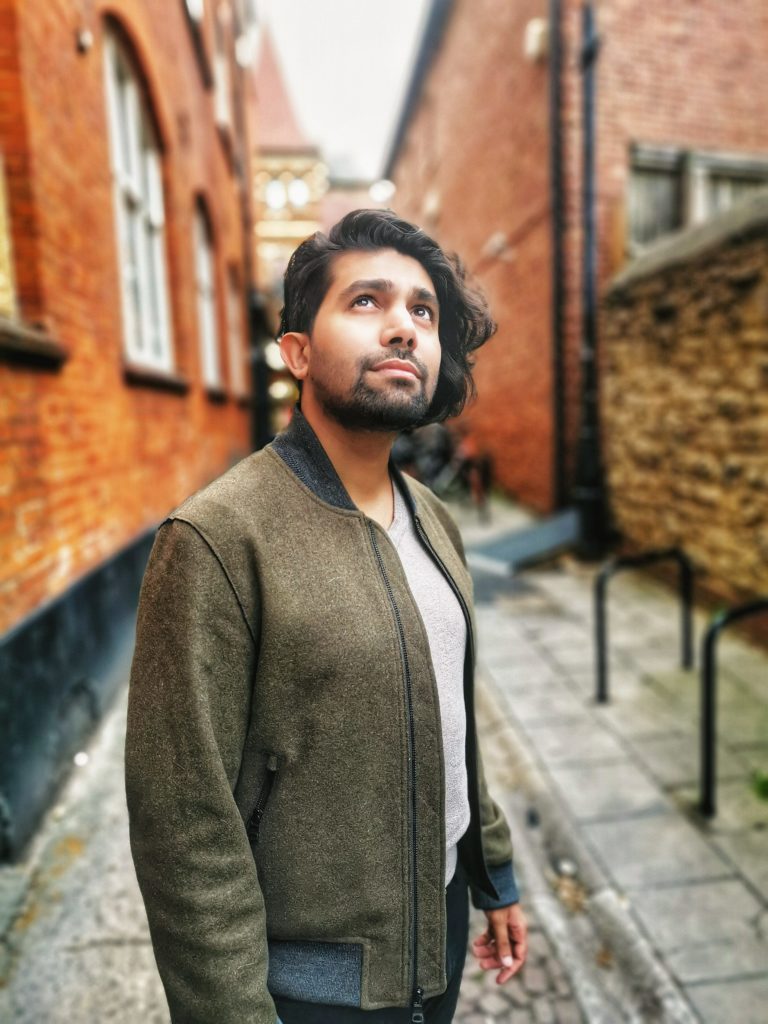 VP – Communications: Truzaar Dordi is an experienced researcher and doctoral candidate in Sustainability Management at the University of Waterloo, working in the fields of climate finance, energy policy, and risk governance. His research examines financial system stability along a low-carbon transition, which is necessary for safeguarding corporate and societal welfare against the high costs of inaction. He is particularly interested in the intersection of finance and ecological economics. His recent publications examine topics of energy transitions, stranded asset risk, fossil fuel divestment, and extreme weather. Truzaar is an energy policy research fellow with the Energy Council of Canada awarded for his work on financial stability.
Email: tdordi@uwaterloo.ca  |  Twitter: @truzaar  |  Web: truzaar.com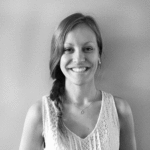 VP-Research and Education: Sophia Sanniti is currently pursuing a PhD in Ecological and Social Sustainability at the University of Waterloo. Her work employs a critical ecofeminist frame to problematize some of the gendered assumptions in ecological economics research and policy proposals. Sophia is particularly interested in exploring the implications of a degrowth imperative for Canadian care workers in the household. She holds a B.E.S. from UWaterloo in Environment and Business studies, and a Masters in Environmental Studies from York University which she completed in partnership with E4A and CUSP.
Email: ssanniti@cansee.ca  |  Twitter: @sophiesanniti  |  Web: I Ctrl Shift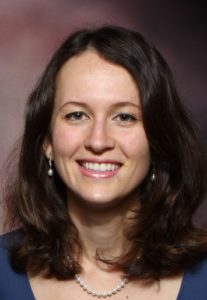 VP-Programs: Dr. Katya Rhodes is an Assistant Professor in the School of Public Administration at the University of Victoria investigating the topics of economic efficiency, environmental effectiveness, and political acceptance of climate change policies. Dr. Rhodes holds a PhD degree in Resource and Environmental Management from Simon Fraser University where she was a Vanier Scholar. Prior to starting her faculty position, Dr. Rhodes worked as a Senior Economic Advisor in the British Columbia (BC) Climate Action Secretariat where she led economic analyses of BC's climate policies including the provincial CleanBC plan. Dr. Rhodes' professional experiences also include teaching ecological economics courses at Royal Roads University, analyzing clean technology and green jobs at the Vancouver Economic Commission, developing the provincial policy for the Cumulative Effects Framework in the BC Public Service, and studying public and stakeholder perceptions of BC's carbon tax at the Pembina Institute.
Email: krhodes@uvic.ca
Past President: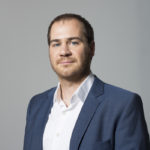 Jérôme Dupras is an assistant professor at the Département des sciences naturelles of the Université du Québec en Outaouais and a researcher at the Institut des Sciences de la Forêt tempérée. He holds a Ph.D. in Geography and a BA in Biochemistry from the Université de Montréal, and completed a postdoctoral fellowship in the Department of Biology at McGill University. He is also very involved with environmental NGOs: in 2012 he founded the Green Belt Movement, a coalition of environmental organizations that advocates for the creation of a green infrastructure in the Montreal region, and he is a member of the scientific circle of the David Suzuki Foundation since 2011. He is also known as a founding member of the musical group the Cowboys Fringants and chairs the foundation of the group dedicated to the protection of the environment.
Email: jdupras@cansee.ca  |  Twitter: @jerome_dupras
Officers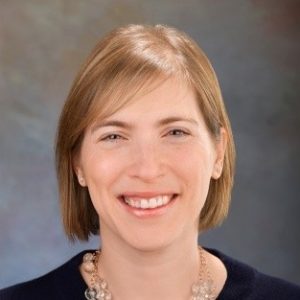 Graduate Student Assistant: Bronwyn Dunbar is currently pursuing a PhD in Public Administration at the University of Victoria. Her research interests are in the area of  climate action through communications, network governance, and community health perspectives. Over the past decade she has worked in communications, marketing, and community development roles. She continues to work with the Capital Regional District's Community Health Network and their Climate Change and Health working group. With deep gratitude, she wishes to acknowledge the traditional, unceded territory of the Lekwungen speaking people, Esquimalt, Songhees, and WSÁNEĆ First Nations, on whose land she makes her home.
Email: bronwyn.dunbar@gmail.com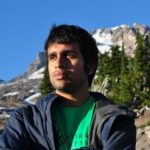 Research and Education Officer: Vijay Kolinjivadi is an ecologist by training (B.Sc. Edinburgh University) and holds an MSc in Environmental Policy and Regulation (London School of Economics and Political Sciences). In 2015, he completed his PhD at McGill University in environmental valuation within watershed settings in both South and Central Asia, analyzing the theory and empirical design of ecosystem service policies and especially payments for ecosystem services (PES). His research adopts both an ecological economics and political ecology perspective by problematizing predominantly neoliberal logics of "selling nature to save it" as well in exploring the long-term socio-political, institutional, and relational aspects of the ecosystem service approach. He is currently a post-doctoral researcher at the Université du Québec en Outaouais (UQO), assessing Canada's longest-running PES initiative (the Alternative Land Use Services-ALUS) His research is transdisciplinary in nature and adopts elements from degrowth scholarship, environmental humanities, and decolonial development pathways for appreciating the possibilities of diverse and continuously evolving human-nature relationships. He is also a writer for the International Institute of Sustainable Development's "Earth Negotiation Bulletin." In his spare time, he enjoys hiking, gardening, photography and riding his penny farthing bicycle.
Email: vkolinjivadi@cansee.ca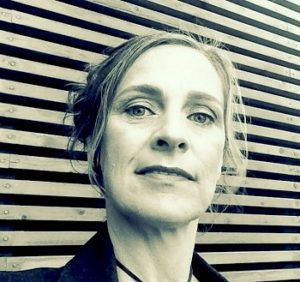 Indigenous Liaison Officer: Jodi Koberinski is a SSHRC Doctoral Fellow at the University of Waterloo's School of Environment whose work explores food democracy, environmental governance, and climate breakdown. After many years of engagement as an entrepreneur, advocate, and activist in food systems transformation, Jodi was named the 2015 Oak Fellow for Human Rights due to her food sovereignty work in Canada and abroad. That semester at Colby College in the USA inspired a return to academia as a scholar-activist. Jodi's research explores the concept of food as a commons. A volunteer researcher and educator with Navdanya Institute in India since 2012, Jodi launched the national not-for-profit Earth Education League in 2018 to offer land-based ecological education from a socio-ecological systems perspective. Jodi's hobbies include antifascist organizing, dismantling rape culture, and challenging anti-Indigenous racism in social media and in the streets.
Email: jodiatuw@gmail.com
If you would like to join the CANSEE team as a volunteer officer, please contact our President Nico at nicolas.kosoy@mcgill.ca.